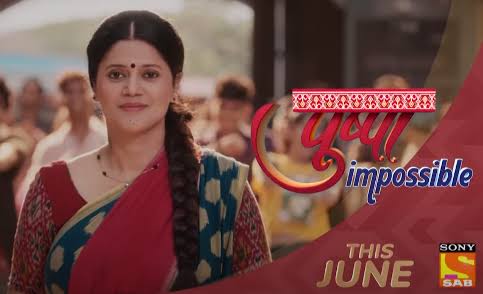 Pushpa Impossible 23rd November 2022 Written Update on TellyExpress.com
The episode starts with Bapodhara giving the snacks he brought from Nadhiya. Susheela checks the manufactured place and finds it Surat. She asks about it but Bapodhara gives an excuse. Surat lady calls Bapodhara and Susheela picks the call. She doesn't reply recalling Bapodhara's words. Susheela gives the phone to Bapodhara as the lady cuts the call. Bapodhara understands that it's the Surat Lady and gets angry. Nanavati and Saran asks Aryan to say the truth so that no other student would face the fate as his. Ashwin and Chirag asks Rashi what happened. Rashi fearfully says everything while they get worried. She says that it's an accident and on the other hand Aryan reveals that it's not an accident but a revenge.
Pushpa comes to school where Nanavati and Saran reveal what happened to Aryan. Pushpa says that Rashi didn't say anything to her. They say that Rashi is the culprit who bullied Aryan using Deepika and says various other instances too. She gets shocked when Nanavati says that they would treat all the students equally and will punish Rashi too. Pushap comes to meet Aryan who lies that he fell from stairs. Pushpa reveals that she got to know everything and apologizes Aryan. She comes home and takes Rashi aside to confront her. Rashi says that she was just pranking which went out of hand. She refuses to apologize no matter what while Pushpa gets worried.
Sonal searches for anyone when Maasi calls her. She says that no one is at home and she's searching for them too. Sonal comes to her and checks that she didn't take tablet again. Maasi says that she can't force her to have the tablet again. Sonal forwards the tablet to her but she throws it away. She asks why's she hurting her self as it's for her own good. Maasi taunyts that they just want to make her get well and send her away. Sonal asks why wouldn't she come and stay in their house. Maasi calls that it's her home and nots hers. Sonala sks if the house doesn't belong to her son which means it's her stoo but Maasi si not ready to listen to her. Sonal gets hurt with her words and goes out. Pushpa hears everything while Sonal shares with her how she feels bad with the way she had to come back to persuade Maasi who doesn't like her and leaves upset. Pushpa comes to Maasi who calls Depepti. Deepti is Ashavari when Pushpa comes there. She gets an idea and shares it with Deepti
Precap : Aryan's father will demand to give fair punishment to Aryan's culprit too just like they did with Aryan. He will demand to rusticate Rashi from school while Pushpa will stand worried. She will confront Rashi about the same but Rashi will say that it all happened only because Aryan got readmitted in the school and doesn't repent for her actions.
Click to read