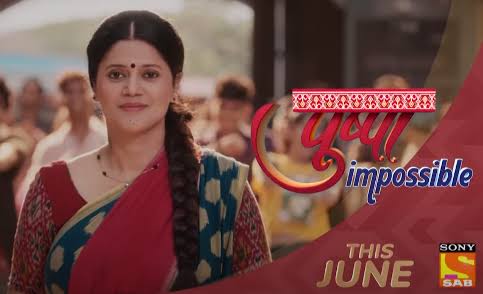 Pushpa Impossible 2nd August 2022 Written Update on TellyExpress.com
The episode starts with Pushpa bringing Rashi to school where everyone pooja weirdly at her. Pushpa and Ashwin provide support her while Everyone badmouth her. Pushpa goes to Nanavati Sir where Chirag and Deepti join too. Nanavati sees the picture and asks explanation to Rashi. Pushpa encourages her and Nanavati asks for proof as she herself went there for the party. Rashi says she went there to warn Aryan as he kept harassing her. She shows the messages as proof and Nanavati and Principal sees it.
Rashi presents Meghana in front of them who's also aware of everything. Meghana voices in favour of Rashi. Rashi says about video recording Aryan threatening her as proof as suggested by Meghana. She plays the recording and everyone witness it too. Pushpa says that Sam and Parminder followed Rashi to Bandera where they also witnessed every thing that happened. Sam and Parminder give statement in favour of Rashi too. Saran suggests to hear from Aryan too to give equal opportunity for both. Nanavati agrees and takes the mobile from Rashi.
Rashi waits with her family in waiting hall. Sonal calls Deepti and Rashi fears Sonal would look down on Pushpa if she knows about what happened. Deepti tries hiding it from Sonal but Pushpa took tye phone from her and says about Rashi's issue to her. She says she don't want Sonal to know about it from anyone else and Sonal appreciates it. She asks Pushpa to ask for any help if needed but Pushpa says she's fine. Sonal cuts the call.
Pramod passes by with Aryan but he misses to see Deepti and Ashwin. Rashi sees them and shouts at Aryan to never show his face to her again. Chirag tries to charge on him but Ashwin asks hin yo let Nanavati handle it. Pramod meets with Principal and Nanavati along with Aryan. He tries defending Aryan when Nanavati intervenes and calls Pushpa and Rashi in. They come in.
Nanavati shows the picture to Aryan who feigns innocent but Nanavati says that it's not taken by Rashi as both her hands were visible on the picture. He then plays the video recording shocking Aryan and gives one final chance to confess the truth to Aryan. Aryan confesses whatever happened and Nanavati asks Principal to take a decision. She calls it a juvenile criminal act and rusticates Aryan from college. Pramod tries voicing against it and threatens to sue the school. Nanavati lashes out at him for not having a control of his children'l which resulted in the mishap. Pramod had no option but leave with Aryan.
On the way he sees Ashwin and learns from Aryan that he's Rashi's brother. In assembly, Nanavati proclaims Rashi innocent and warns anyone who tries to be little her or insult her for the picture. He praises Meghana, Sam and Parminder for helping Rashi. He asks them to come boldly in open regarding bullying and never give in to criminal's demand.
Precap : Pushpa will be scared about the court's decision. Bapodhara will outsmart Pushpa while Aamir Bhai will go speechless. Judge will be about to give judgement in favour of Bapodhara.
Click to read