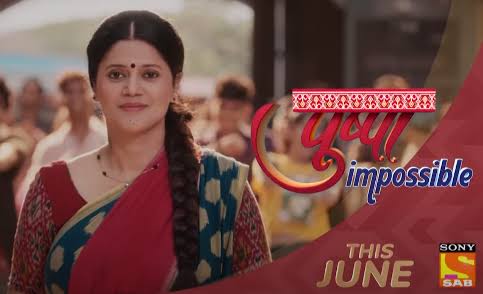 Pushpa Impossible 4th August 2022 Written Update on TellyExpress.com
The episode starts with Prarthana enquiring Chirag about Rashi in private. Chirag says that he's feeling guilty for failing to protect her sister. Prarthana asks him not to blame himself. She reminds him of the time when she was harassed by her college mate and him saving her. She says that she herself was afraid to say about it to family as girls are that way. Chirag asks her to never come to him in such type of situations as he will always be there for her as her friend. Prarthana feels proud of his word. She wishes him all the best for the court case next day and Chirag jokes with her to wish bad luck for her father too. They spend some quality time together.
Pushpa is working when Rashi brings homework details to her. She says that they need to complete it together but Pushpa says she has order to complete and will complete homework afterwards. Rashi offers to help her complete the work fast. Pushpa thinks that Saran's reverse psychology worked well for Rashi. Rashi hugs Pushpa saying that they may have misunderstandings but also love and look out for each other. She says that she would teach her and they both plays songs and dances for reels.
Ashwin gets shocked knowing that Pramod is Aryan's father. Pramod asks Ashwin to ask Rashi to say to school the next day that she forgave Aryan. Ashwin refuses to do any such thing when Pramod starts abusing Aryan and Rashi. He calls them money minded and trapping rich people. Furious Aryan holds him collar and warns him to not say a word more. He refuses to give in to his demands and leaves. Pramod thinks that Ashwin needs to pay for what he did and he'll make sure he goes to court.
Everyone gets ready to go to court and Ashwin asks Deepti to accompany Pushpa as he can't go because of the project. Pushpa understands and leaves to court where she met with Bapodhara. Court commences and Aamir provides the audio recording of Bapodhara abusing law as a proof. Bapodhara's lawyer sustains the evidence saying that it could be fake and not trustworthy. Ashwin submits the file to government officer and waits outside.
The officer finds hotel tickets and flight tickets with the file with Ashwin's car and gets furious. Pramod recalls keeping them in the file before giving it to Gupta. The officer lashes out at Ashwin for trying to bribe him and warns to file complaint against him. Aamir then presents the colony people's statement which they video recorded but Bapodhara's lawyer breaks it too saying that it's not enough to claim that Pushpa didn't use her house for commercial needs. He nullifies the proof too. Pushpa gets worried.
Precap : Pushpa will be scared about the court's decision. Bapodhara will outsmart Pushpa while Aamir Bhai will go speechless. Judge will be about to give judgement in favour of Bapodhara.
Click to read