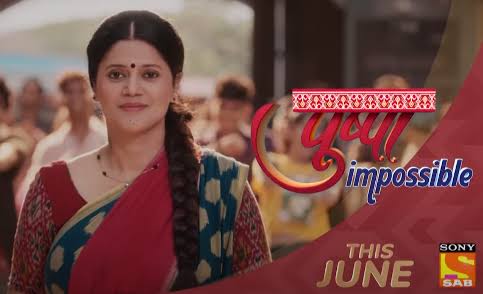 Pushpa Impossible 6th August 2022 Written Update on TellyExpress.com
The episode starts with Aamir getting shocked knowing that there's no such clause in the agreement copy. He says that the agreement is tampered but Bapodhara's lawyer says that it's clearly mentioned that Bapodhara can ask the tenant to leave anytime if they don't follow the rules. Judge scolds Aamir and Pushpa and says that after hearing all the arguments the court gives decision in the favour of Bapodhara. He asks Pushpa to vacate the house soon.
Pushpa and everyone gets shocked hearing it while Bapodhara rejoices. Pushpa immediately takes an auto and rushes without listening to anye. Everyone tries stopping her but in vain. Later, Pushpa goes to Chawl where everyone were waiting for her. She without answering to anyone goes to her house and locks herself. She breaks down recalling all the moments spent in the house.
Rashi, Chirag and Amir comes home and everyone asks what happened. Chirag says that they lost the case and judge asked them to vacate the house soon. They asks Where's Pushpa for which Bhavana says that she locked herself in the house. Everyone keeps knocking but she doesn't open. Bapodhara comes back and taunts Susheela and Prarthana that he made Pushpa pat for his insult and rejoices his victory. Susheela and Prarthana also rush to Pushpa.
Radha Kaku comes there and learns about court decision. She gets worried too when Ashwin calls Deepti and narrates whatever happened. Deepti says she will come soon and leaves saying that there's emergency in office. Rashi and Chirag understands the situation and sends her off. Radha Kaku says Pushpa that it's a promise on her and asks her to open the door. Pushpa wipes her tears and opens the door and hugs Kaku. Pushpa gives them strength that they can anytime find a new house as only their togetherness matters. Kaku could sense the pain behind her voice. Susheela apologizes to Pushpa on behalf of Bapodhara.
Bapodhara praises his lawyer for breaking the case without letting a chance for the other person and his lawyer asks him to not act hastily until they get court order copy. Bapodhara agrees to wait for it while Susheela and Prarthana looks disgusted at him. Deepti says Ashwin that someone tried framing him but Mrs. Roy doesn't believe it. She's pressurised to commission an enquiry on both Deepti and Ashwin.
Kaku says Chirag and Rashi that Pushpa is strong enough to fight anything and asks Chirag to be her support system. Chirag is relieved that Deepti and Ashwin made arrangements to stay in company's flat while Kaku is worried about Pushpa. She says money is the ultimatum no matter what and Pushpa also says the same.
Precap : Bapodhara threatens Pushpa to throw her out beating but Pushpa protests against him. She says none can enter or leave the Chawl without her nod.
The episode starts with the Prarthana praying for Pushpa's success and Golu joins her. The officer lashes out at Ashwin for trying to bribe hin and wants to complaint against him. Ashwin pleads him not to and says that he's not the one who bribed him. However the officer doesn't listen to him and called the Mrs. Roy.
In court, Bapodhara Lawyer wants to take Pushpa's statement and calls her to witness box. He brings two stools and Pushpa recalls it to be the ones which she got Bapodhara for using his stool for firewood. He asks does she remember the chair and Pushpa says yes. She recalls the incident where she was forced to break Bapodhara's stool for firewood to complete an order as gas supply was cut. He proves that Pushpa lighted firewood in Chawl that too using Bapodhara's properties and blames hey for misuse of his things. He doesn't give her chance to speak and sends her from witness box.
The officer complaints Mrs. Roy about his employee bribing him and Mrs. Roy apologizes him. She says that they are not involved in it as it was Ashwin's own deed. She promises officer to punish Ashwin who threatens her to shut down her company. Bapodhara's lawyer calls everyone to witness box and makes them say state against Pushpa. He finally calls Chirag and makes him confess that it's true that his mother is using Chawl for commercial purposes. He also accuses Chirag for stealing and Chirag says he did it only for fun. The lawyer still convinces him against it and doesn't let him speak too. Bapodhara puts up an emotional act in front of judge as per his Lawyer's saying. Ashwin comes to his office where Pramod mocks him revealing that he was the one involved in the incident.
Click to read