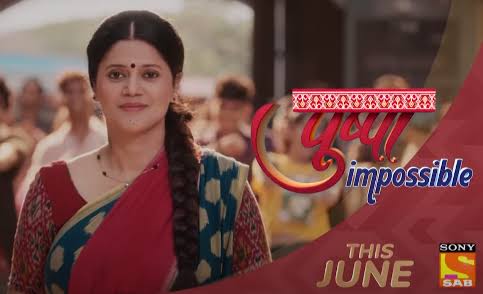 Pushpa Impossible 7th November 2022 Written Update on TellyExpress.com
The episode starts with Baodhara getting shocked to learn about the diary. Prarthana and Bapodhara convince Susheela. Bapodhara is scared of getting exposed by the diary and decides to do something. Next day, Ashwin gets pleasantly surprised by the arrival of Baskar. Ashwin rushed and hugged him while Ashavari is stunned. He greets everyone and Pushpa interrupts when he is about o meet Ashavari. She hugs him with tears of happiness. His mother is equally speechless. They getsthe most amazing news that he shifted to India forever. He leaves to rest while everyone teases Ashwin. Pushpa asks Chirag to bring the jewels. Chirag brings clothes and everyone gets shocked seeing the jewels missing. The thieves got their hands-on jewels. They separate the jewels among themselves. He recalls seeing Pushpa keeping the jewels in cupboard and stealing it. They decide to sell it once everything cools down.
Pushpa gets worried that whether someone stole it. Ashwin and Chirag suggest to complaint to Police but Pushpa don't want Police to be present during the wedding. Chirag a nd Ashwin says they can't let her hard-earned money go in vain and leaves to complaint to Police. Pushpa informs kaku about her condition and Kaku offers to give some of her jewels to Pushpa. Pushpa says she made a blunder by showing all the jewels to Kunjbala Maasi and if she changes the jewels then it would be visible. Kaku says they are trapped very badly. She asks to keep it a secret as if someone like Bapodhara learns about it then he would ruin everything. Chirag comes to Police Station and asks Ashwin to write the complaint. He calls Inspector Manoj and explains the situation to him. Manoj asks him to get the video coverage footage from sangeet and Chirag agrees. He leaves to get it.
Sonal gets Pushpa's call at the middle of the night and she asks her to come down as she's waiting outside. Sonal goes panicking and Kunjbala Maasi notices it. Pushpa says to Sonal about whateve happened. Sonal says that whatever happened is wrong but asks her to not lose hope. She suggests a plan. Kunjbala complaints to Manish about Sonal going out so late a t night. Manish who's aware of it tries making some excuse nut couldn't come up with a reasonable explanation. Sonal suggests to give some of her jewels to Pushpa and she could bring that for Bharat. Pushapa says it's against her principles but Sonal says that she knows well about her principle but more than that they are good friends and can support each other. Pushpa saus she already showed the jewels to Kunjbala Maasi and what if she identifies it. Sonal says she already checked it and so won't pay attention to it.
Precap: Ashwin and Deepti's wedding will take place when Kunjbala Maasi will stop the wedding. She will accuse Pushpa for being a fraud for cheating her while everyone will get shocked hearing it.
Click to read