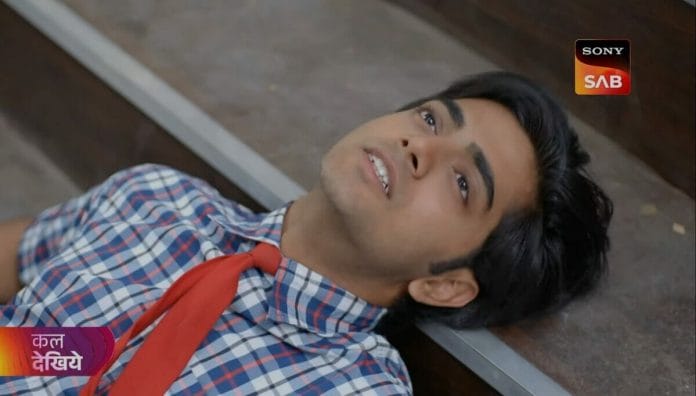 Pushpa Impossible Spoilers, Upcoming Story, Latest Gossip , Future Story, Latest News and Upcoming Twist on tellyexpress.com
Sab Tv popular show Pushpa currently focuses on Maasi's atrocities along with Varsha and Pranav's foul play.
Previously we have seen that, Varsha and Pranav got hold of the legal papers while Deepti's grahpravesh takes place at Pushpa's house. Baskar and Ashavari plans Ashwin and Deepti's first night I hotel and they have fun. Pushpa feels blessed to have Deepti. Pushpa is about to attend the felicitation event for by Canadian people. Kunjbala Maasi again creates trouble by loading truck full of gifts in Pushpa's house as wedding gift.
Pushpa couldn't understand how to find place for the things at her house but Maasi stayed adamant. Maasi shifted the things to Pushpa's house and also got hurt. Pushpa missed her felicitation event due to Maasi. Nanvato got disappointed with her. Maasi was planned to shift to hospital due to her injury.
Pranav and Varsha planned to throw Kaku out of the house. Susheela suspected Bapodhara as she learnt that he didn't take rent from Ramesh all these years. She confronted Bapodhara about it.
In the future episodes we will witness, Aryan will slip on oil and willful, down stairs. He will get hurt badly while everyone gets shocked. Nanavati will say Pushpa that Aryan fell because of Rashi's bullying shocking Pushpa.
Will Rashi gets punished? Did Bapodhara murdered Dileep? Will Pranav and Varsha succeed in their plan?
All these questions will be answered in the upcoming episodes.
Stay tuned for more details.