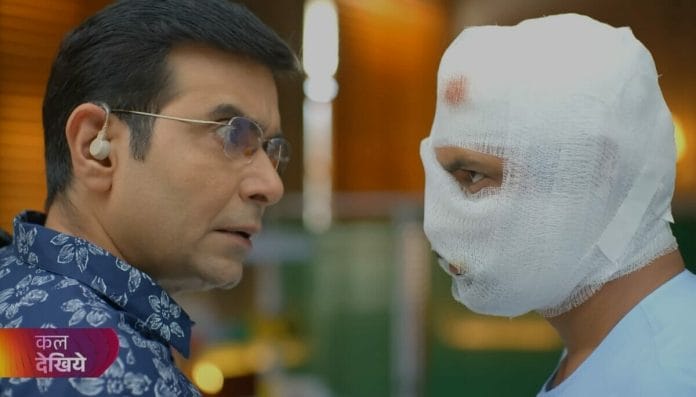 Pushpa Impossible Spoilers, Upcoming Story, Latest Gossip , Future Story, Latest News and Upcoming Twist on tellyexpress.com
Sab Tv popular show Pushpa currently focuses on Bapodhara's truth along with Dileep's comeback in Pushpa's life.
Previously we have seen that, DCP got to know about many resemblances between Dileep and Dharam and got suspicious. DCP visited Pushpa to enquire about Dileep and found his picture. She got to know that he was involved in bridge collapse and her suspicion turned stronger. Bapodhara visited Mansi for the deal and Mansi demanded him to convince Sunny. DCP found that Pushpa identified Dileep's dead body only using the bracelet on his hand.
With DCP's enquiry Pushpa's suspicion towards Dileep being alive turned strong. Pushpa's family took very good care of her. DCP enquired Bapodhara about Dileep Patel. Bapodhara called him a dangerous person and complained a lot about him.
She got to know that Dileep didn't knew anything about his third child Rashi who was in her mother's womb when he died. She recalled Pushpa's family's tree she found at Dharam's ward.
Dharam and Pushpa got scared as their past came back to haunt them. Chirag wondered how did Dharam's face resembled his father's s much.
In the future episodes we will witness, Mansi will call Bapodhara disloyal to everyone including Janani and her. She will ask him to leave as she don't wish to keep any contact with him.
Bapodhara will ask Dharam to make Mansi understand. Dharam will come close to his ears and will ask him to leave. Bapodhara will get shocked to hear his voice.
Will Bapodhara identifies Dileep Patel? Will redevelopment takes place? Will Pushpa learn that Dileep is Dharam?
All these questions will be answered in the upcoming episodes.
Stay tuned for more updates.