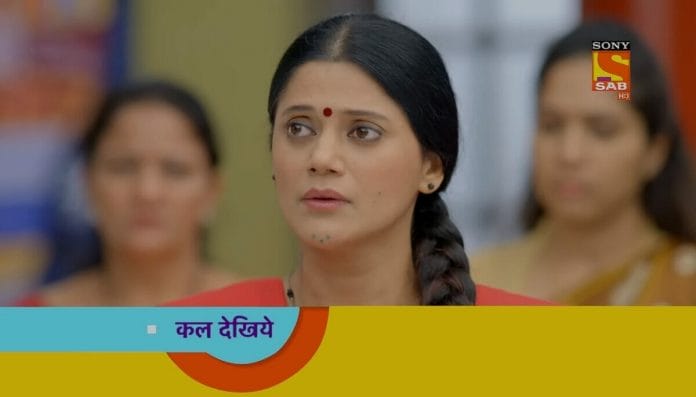 Pushpa Impossible Spoilers, Upcoming Story, Latest Gossip , Future Story, Latest News and Upcoming Twist on justshowbiz.net

Sab TV channel launched a brand new show titled Pushpa Impossible starring Karuna Pandey alongside Garima Parihar and Darshan Gurjar. Earlier its seen that Students fainted due to food poison during test. Now it will be seen that
Previously we have seen that, Ashwin attended Pushpa's customer call as she was busy with studies. He got irritated when the customer misunderstood him for servant and lashed out at her. Pushpa managed it with her polite talks and everyone teased Ashwin. Pushpa asked Mahendra and Golu to pray for her test the next day.
Ashwin and Chirag helped Pushpa and Rashi got ready for leaving for school to test and Pushpa felt emotional. Pushpa gave her morning test well and had lunch with Rashi and her friends. She thanked Saran Sir for his help. During the afternoon test suddenly all of the students started fainting due to food poison.
Pushpa left her own test to help the students with herbal medicine for antidote. They all were rushed to hospital and Pushpa also left with them. The parents also came there and Doctor told that everyone were out of danger due to antidote.
Nanavati and Saran credited Pushpa for it and thanked her. However Pushpa got a shock when Nanavati told only the students can give retest on medical basis but not Pushpa.
In the future episodes we will witness, Pushpa will get felicitated for her timely act while Nanavati will say that the students can reappear in test on medical grounds. Parents will ask about Pushpa but Nanavati will say that it's not possible for her to give retest according to rules.
Will Pushpa continue to study in school? Will Chirag able to succeed in his business?
All these questions will be answered in the upcoming episodes.
Keep watching Pushpa Impossible from Monday to Friday at 9:30 pm only on Sab tv and anytime on Sony Liv app.