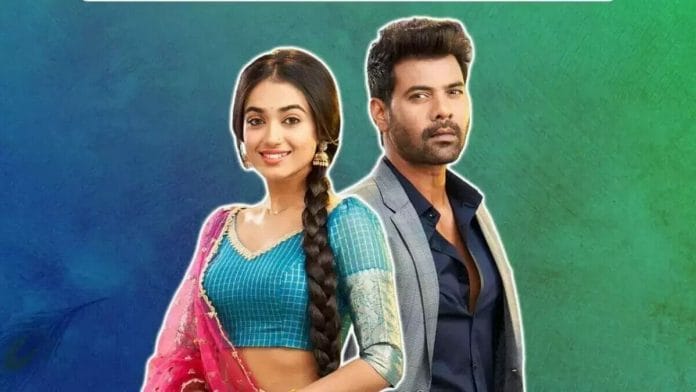 In the Thursday episode of Prateek Sharma's "Pyaar Ka Pehla Naam: Radha Mohan", the audience will see that Radha tells everyone that she won't leave the house. Rahul comes there and tells her that he will throw her out. Mohan gets in between and tells him don't you dare come close to Radha and she will leave with her Dadi and Baba.
Radha requests Kadambari, Vishwanath, Rahul, Ajeet, and everyone to stop her from leaving and that Damini is not good for Mohan. She hugs Gungun, and Gungun asks dadi not to take Radha with her but dadi is not ready to listen. Dadi tells Radha that everyone is asking her to leave while she still wants to stay. She further tells her that Mohan is not for her.
Baba and Dadi are adamant to take Radha, but Radha is not ready to leave. Mohan asks her to leave with them but Radha tells him that she came here because she saw he was unhappy and now she is aware that Damini is not good for her and she won't leave now. She runs inside and locks herself in the room.
Kaveri and Damini are scared as Tulsi is locked in the same room. Mohan along with everyone starts banging on the door. Tulsi starts showing her signs that she is around which scares Radha as she feels something supernatural around. She starts running and screaming and Mohan gets shocked.
He continues banging on the door and Gungun is worried. Kaveri, Kadambari, and Damini are aware that it's Tulsi. Mohan breaks the door and rushes inside and finds Radha sitting on the floor scared. Keep watching "Pyar Ka Pehla Naam: Radha Mohan" to know what happens next.
"Pyar Ka Pehla Naam: Radha Mohan" produced by Prateek Sharma's Studio LSD features Shabir Ahluwalia, Neeharika Roy, Keerti Nagpure, Reeza Choudhary, Sambhabana Mohanty, Swati Shah, Manisha Purohit, Brij Kishore Tiwari, Kajal Khanchandani, Rajendra Lodhia, Pooja Kava, Sumit Aroraa, and Ranveer Singh Malik. It airs on Zee TV.