Pyaar Ka Pehla Naam Radha Mohan Spoilers, Upcoming Story, Latest Gossip , Future Story, Latest News and Upcoming Twist on tellyexpress.com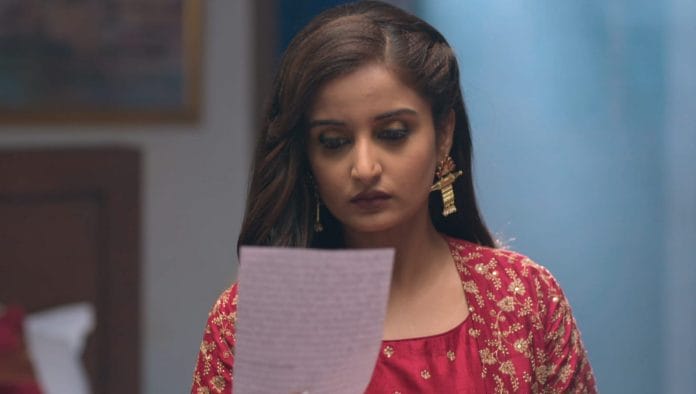 In the Wednesday episode of Prateek Sharma's "Pyar Ka Pehla Naam Radha Mohan" we see that Kaveri gets a letter written by Radha to Mohan. She instigated Daminu against her. Seeing this Tulsi's spirit slaps Kaveri.
Later, Kaveri overhears a conversation between dadi and Radha. She realises Radha loves Mohan and creates a huge scene in the family. Mohan also gets curious to know if Radha is really in love with him. Radha is speechless. To know what happens next, keep watching "Pyaar Ka Pehla Naam Radha Mohan".
"Pyar Ka Pehla Naam Radha Mohan" produced by Prateek Sharma's Studio LSD features Shabir Ahluwalia, Neeharika Roy, Keerti Nagpure, Reeza Choudhary, Sambhabana Mohanty, Swati Shah, Manisha Purohit, Brij Kishore Tiwari, Kajal Khanchandani, Rajendra Lodhia, Pooja Kava, Sumit Arora, and Ranveer Singh Malik. It airs on Zee TV.