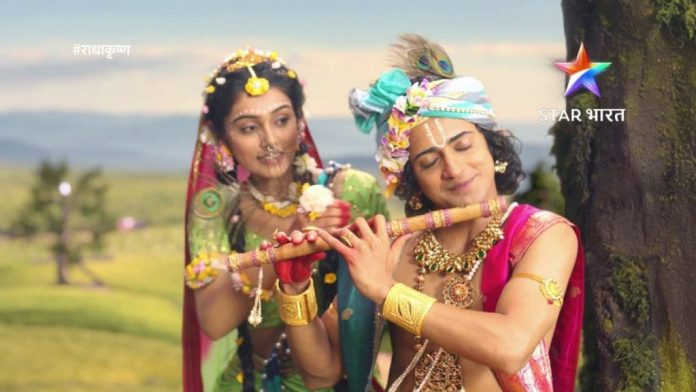 Star Bharat mythological show Radha Krishna is always being and highlight in the context of showcasing the core concept of true you and selfless love. Radha and Krishna whom we hold as a
benchmark for real love story told us time and again that what true love means. In the entire universe can function without love and affection. As we have seen in the last track of the show where can Kans wanted to destroy the foundation of love but failed miserably. Now the audience of the show is witnessing that how men and women both are equal to keep the balance of life intact and ongoing. No one can surpass another and calls themselves as supreme.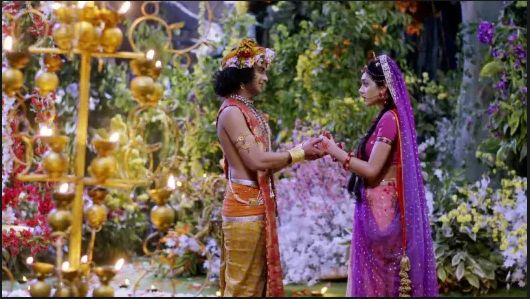 As we have seen in the last episode of the show where Radha didn't let Krishna help dau and Balram for making food just to teach them the lesson of women are not inferior to them but equal.
On the other hand, Kans is not able to satisfy his hunger even after having all kinds of food available in the royal kitchen. Later on, Janaki told him that he should have the food of jail cause in
his near future this is going to be his destiny as her son is punishing him in a proper way. In tonight
episode the regular audience of the show can see Kans will take a vow that either he will kill Krishna
or he himself will commit suicide. On the other side, Krishna convinces all the people to celebrate
the night whereas in between all this he spends some quality time with Radha and his love for her
grows many folds. Krishna and Radha enjoy the moments by dancing with each other and at the
end finally, Krishna proposed Radha in the show.