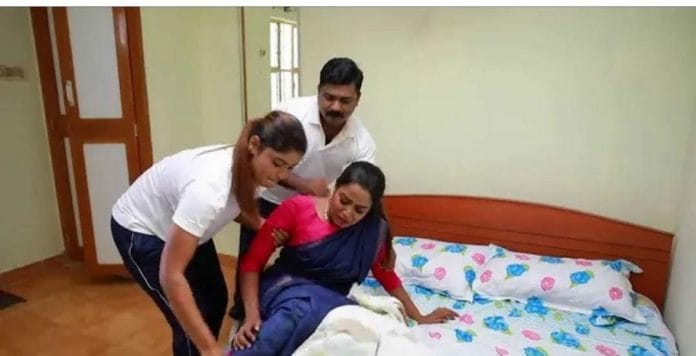 Raja Rani 2 Upcoming Story, Spoilers, Latest Gossip, Future Story, Latest News and Upcoming Twist, on TellyExpress.com
Vijay TV's popular show Raja Rani serials never fails to entertain it's audience. Now serial focuses on Sandhya joined in her IPS training. Adhi will create a fake story to collect money from Jessy's parents.
In the previous episode we saw; Saravanan lashed out at his brothers for fought on the road. He complained to them that they ruined their family name. He demanded both of them to apologise to their parents. Archana pretended like apologize to her to earn good name. Rest of them apologize to them after her.
Archana demanded them to take a solution for their problems. Sivagami decided to give the store to Jessy. Archana complained to them that they are giving the store to a thief. He will steal everything from that shop. Jessy disliked the way Archana badmouth her husband. Archana revealed to her that Adhi stole money from his own house. Jessy was disappointed to hear it.
In the upcoming episode viewers will see; Merchants union leader will meet Saravanan and alert him about Paranthaman's cunning Move. Saravanan will get shock to learn that Senthil will stand against him.
Later, Jyothi will find Sandhya not receiving her call. She feels something fishy. She will notice Sandhya not well and take her to hospital. She will advise Sandhya to take rest. Adhi will receive money from Jessy's parents.
What will happen next? Will Sandhya become a IPS? When will Archana's truth come out?
Upcoming episode will answer to our all questions stay tune with our space for more update.