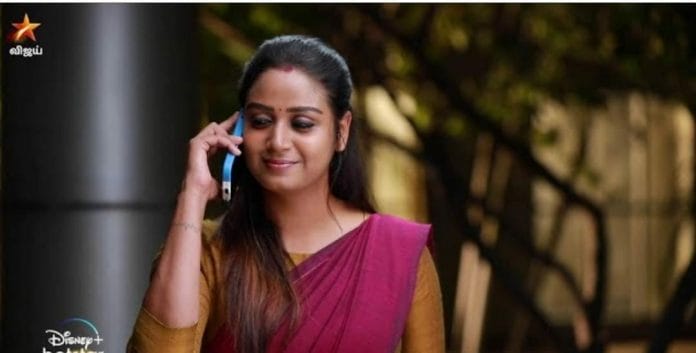 Raja Rani 2 Upcoming Story, Spoilers, Latest Gossip, Future Story, Latest News and Upcoming Twist, on TellyExpress.com
Vijay TV's popular show Raja Rani serials never fails to entertain it's audience. Now serial focuses on Sandhya joined in her IPS training. Paranthaman plots against Saravanan
In the previous episode we saw; Abdul looked down on Sandhya's talent and insulted her. She proved to him that she was capable to do the skipping 100 times. He compete with her and asked her to perform well in the task.
Later, Few merchants met Saravanan in his sweet stalls. They informed Saravanan that merchants union election coming. They wanted to see Saravanan to contest in the election. Saravanan informed them he will think about it.
Later, Gowri taught trainers to deal with the rifle. Sandhya couldn't balance it but everyone doubted her talent. Sandhya complained to them it was not working. Later, trainers supported Sandhya and cleared to Gowri that rifle is stuck. This would have misfired if she didn't place it down.
In the upcoming episode viewers will see: Saravanan will inform Sivagami about the contest. Sivagami will get upset with his decision but Ravi convince her. Saravanan will decide to participate in the contest.
Later Swetha will pulls Sandhya's leg she will give a fitting reply to her. Later, Saravan will inform Sandhya about the contest. Sandhya will go missing from the running competition.
What will happen next? Will Sandhya become a IPS? When will Archana's truth come out?
Upcoming episode will answer to our all questions stay tune with our space for more updates