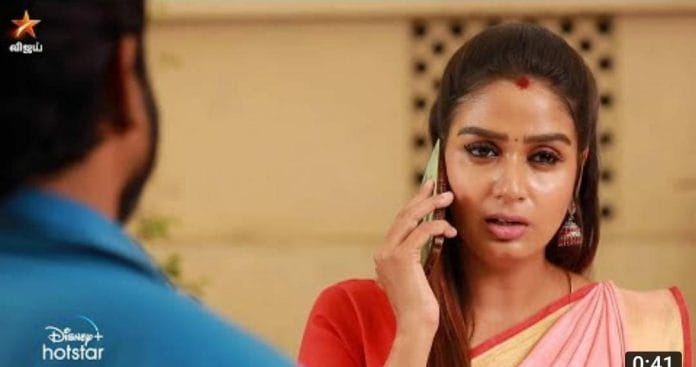 Raja Rani 2 Upcoming Story, Spoilers, Latest Gossip, Future Story, Latest News and Upcoming Twist, on TellyExpress.com
Vijay tv fame" Raja Rani" launched it's season2 with different plot. This show is now concentrating on Sandhya to disappoint Sivagami!
In the previous episode we saw;Sivagami said to Sandhya that she done a sin. She blow off the lamp as a punishment of it. Sivagami warned her still she had time to rectify her mistakes. She demanded her to withdraw the petition.
Sandhya denied it and Saravanan too supported it. He tried his best to make her understand that Govindhan was a fraud but she didn't heed to his words. Later Sandhya felt bad when people were badmouthing her. Saravanan consoled her and assured her same people will praise her after they learn the truth.
In the upcoming episode viewers will see; Ravi will advise Sivagami to stop taking everything personally. He will advise her to think from Sandhya's perceptive too. He will add that what if Sandhya's words true that Swamiji a fraud?
Sivagami will tell him she trust him. She will stand adamant that Sandhya take a wrong move.
What will happen next? Will Sivagami understand Sandhya? When will Sandhya prove her innocence?
Upcoming episode will answer to our all questions stay tune with our space for more updates.