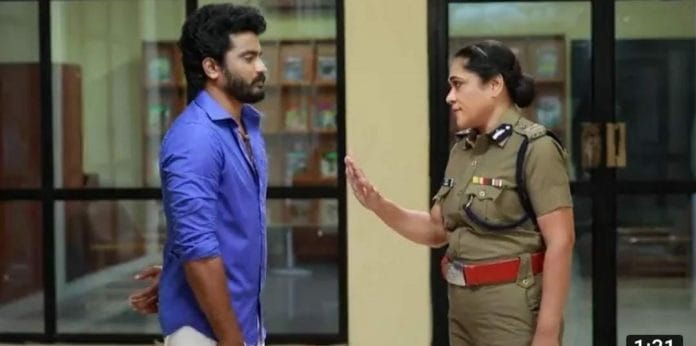 Raja Rani 2 Upcoming Story, Spoilers, Latest Gossip, Future Story, Latest News and Upcoming Twist, on TellyExpress.com
Vijay TV's popular show Raja Rani serials never fails to entertain it's audience. Now serial focuses on Sandhya joined in her IPS training. Jyothi reveal to Sandhya she wasn't pregnant.
In the previous episode we saw; Sandhya got emotional before leaving the academy. She apologized to her parents for not able to fulfill their dream. Sivagami asked Sandhya to get inside the car. Jyothi stopped them and ask Sandhya to wait. Sivagami said to Jyothi that Sandhya doesn't have any work here so, they are leaving.
Jyothi said to Sandhya that her test result came. She wasn't pregnant. Sandhya said to her that she confirmed her pregnancy. Jyothi said to her that pregnancy kit only showed that. But proper medical test saying she wasn't pregnant. It was false pregnancy.
Saravanan got happy hearing that news. He asked her to join back there. Sandhya felt bad for Sivagami. She apologized to her. Sivagami consoled her.
In the upcoming episode viewers will see; Sivagami will ask Sandhya to join back in her training. Sandhya will reveal the truth to Gowri and ask her to accept her. She refused to take her back. She will advise her to quit her dream.
Saravanan will plead with Gowri to take Sandhya back. She will give a nod to Sandhya for Saravanan's sake. Saravanan will advise Sandhya to concentrate on her training forgetting family issues.
What will happen next?
Will Sandhya become a IPS? When will Archana's truth come out?
Upcoming episode will answer to our all questions stay tune with our space for more updates