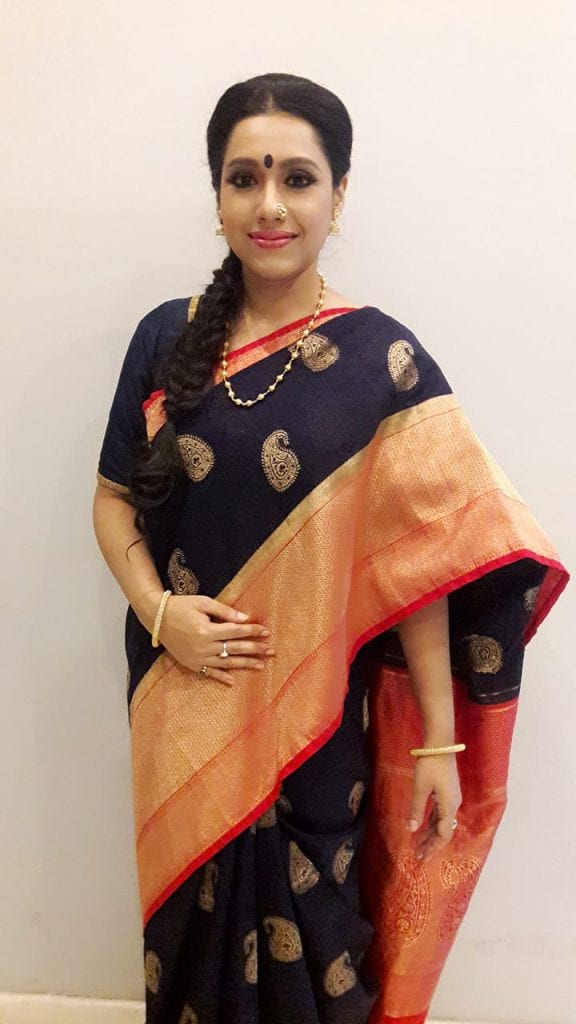 Playing a negative role can be quite challenging. It was even more so for actor Rajeshwari Datta as she is very different from her role in the show Tujhse Hai Raabta produced by Sonali and Amir Jaffar (Full House Media). "Talking about my look my makeup artist and my hairdresser did a really good job but if you ask about how did I prepare myself for playing a negative character, then I would say, it took a lot for me, as I am really a different person in real life. I am a very cool minded and soft-spoken and my character is totally opposite to that. I used to watch videos on YouTube of famous vamps and learn from them," she says.
Well! not only does she play it well, but she looks the part perfectly too. "The credit for my look goes to the creative team. Every time they try to enhance my character's look, it becomes better and better. They were facing a lot of issues finalising my look initially but my team worked really hard on it and the results can be seen by everyone. In the future also there will be a lot of changes that will happen regarding my look to define my character, so hopefully, my friends and fans will get to see a lot in the upcoming episodes of Tujhse Hai Raabta," she says.
The actor's look is being compared with actress Jayshree T. "It's a very big compliment for me that my look is being compared to such a great actress. She has been such an amazing and actress and to be compared to someone like her is a compliment in itself," she says, adding, "I have seen a lot of films of Jayshree T like Hum Saath Saath Hain, Chalte Chalte, Sharmeelee in which she has a cabaret dance and many more."
In fact, she has met the legendary actor as well. "I have met her and I must say that she is such a down-to-earth lady. I was at a production house for look test where even she was present. I met her there. She herself came to me and asked me whether I am Mitul from Jamai Raja. She told me that she loves my character in Jamai Raja and even said that the way I do comedy is actually funny and that she enjoys watching it. I cannot explain the way I felt when Jayshree T herself complimented me. I really felt that I must have done justice to the character as Mitul in Jamai Raja after she complimented me," she says.