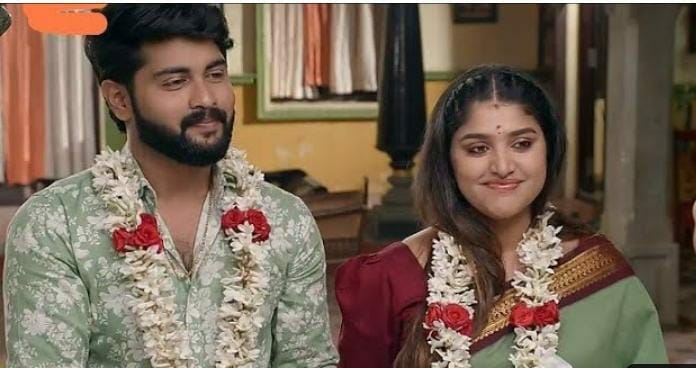 Rajini Upcoming Story, Spoilers, Latest Gossip, Future Story, Latest News and Upcoming Twist, on TellyExpress.com
Zee Tamil popular show Rajini has unique story line. This show is about Rajini's selfless sacrifice for her family. Now serial focusing on Radhika to celebrate Pongal with Rajini
In the previous episode we saw; Hemalata visited Rajini's house surprising everyone. Radhika was shock to find her there. She shared her happiness with Radhika after learnt her pregnancy. She decided to perform a rituals for her. Radhika got angry but hide from her.
Hemalata and family members performed the rituals for her. Parthiban shared with Radhika that he convinced Hemalata and bring her here. Radhika fumed at him. Later, Aravind pretended like apologize to Radhika and assured to stay with her. Rajini shared her happiness with Parthiban
In the upcoming episode viewers will see; Aravind will demand Radhika to give a elder son in law respect to him on Pongal day. Radhika will decide to give that respect on Parthiban to create rift between Aravind and Parthiban.
Later, Family members will arrange everything for Rajini's Thala Pongal. Aravin will pretend like angry on Radhika. Parthiban will be shocked to see their love on him. He will miss his family. Rajini will bring Anitha there smartly. Anitha will surprise Parthiban to celebrate Pongal with him in Rajini's house
What will happen next?
Will Parthiban family accept Rajini as their daughter in law?
When will Anitha understand Rajini?
Upcoming episode will answer to our all questions stay tune with our space for more updates