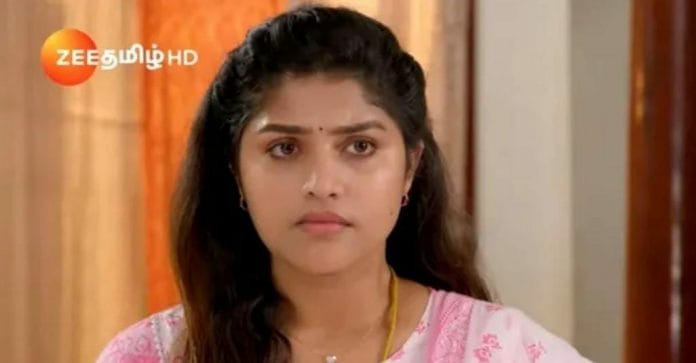 Rajini Upcoming Story, Spoilers, Latest Gossip, Future Story, Latest News and Upcoming Twist, on TellyExpress.com
Zee Tamil popular show Rajini has unique story line. This show is about Rajini's selfless sacrifice for her family. Now serial focusing on Rajini determined to find the culprit
In the previous episode we saw; Rajini narrated to Ranjitham that few goons kidnapped Parthiban and Kuberan for money. She saved them with the help of the police. Ranjitham asked Rajini to take care of Parthiban.
Shankari said to Rajini that she wanted to talk with her. She revealed to Rajini that Parthiban was troubling their family. She demanded Rajini to kick him out of their house. She won't stay in same home with him.
Radhika and Maarimuthu supported her. Ranjitham didn't heed to their words. Ranjitham cleared to them that she doesn't care about them. She will only support Rajini and Parthiban. Later, Rajini learnt from Kumar that Parthiban paid her debts
In the upcoming episode viewers will see; Rajini will confront Kuberan to learn the truth. Kuberan will reveal to Rajini that her family member plotted against her but Parthiban saved her from it. He will narrate the situation to her.
Later, Anitha will lashes out at Rajini for troubling Parthiban always. Rajini will request Annachi to help her to find the culprit. Inspector will assure her to find the culprit.
What will happen next? Will Rajini forgive Parthiban? When will Rajini accept Parthiban?
Upcoming episode will answer to our all questions stay tune with our space for more updates