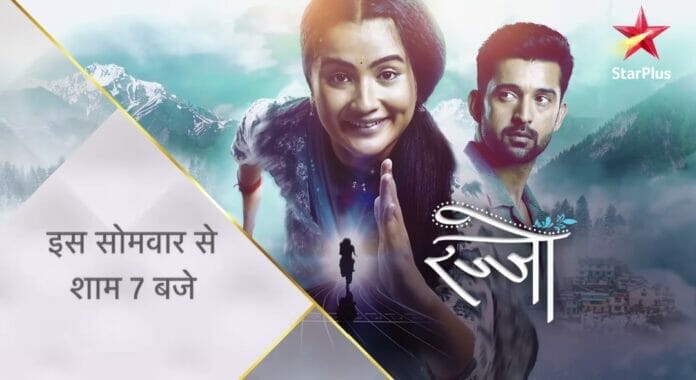 Rajjo 11th January 2023 Written Update on TellyExpress.com
The episode starts with Arjun scolding Manorama. The latter asks Arjun why he is talking to her like this. Arjun asks Madhu how she dared to push his unfortunate over Rajjo. Meanwhile in the mansion, Thakurs console Rajjo. Manorama comforts Rajjo. She wonders who provoked Arjun when Pushkar was with them in the temple. Here, Arjun says to Madhu that he learned about her evil intention behind marrying Rajjo. He lashes out at Madhu for deciding to sacrifice Rajjo for him. He demands Madhu to say how she can do like this. Madhu defends herself by saying that a mother can become selfish and do anything for her child. She says that he would also do anything for his child. She says that she doesn't have any rivalry with Rajjo, but it seems that she's destined to take all Arjun's misfortune on her head. So she's connected to Arjun despite all attempt to break their relationship. She says that it's God's will and not hers.
Madhu says that she had already almost lost Chirag and Arjun and refuses to go through the same again. She refuses to change her decision and firmly says that Rajjo has face the death that destined for Arjun. She says that she can do anything to save Arjun and even Arjun can't stop him. A furious Arjun places his over diya and says that he never let Rajjo die first, but he will die first if there's any truth in Madhu's blind belief. He swears in front of God that he won't give the right of a wife to Rajjo, shocking Madhu. The latter falls on his feet crying and asks him to take back his swear. Arjun refuses. He taunts Madhu and walks away.
Rajjo is wondering about Arjun's sudden change in his behavior. Just then Arjun arrives there. Rajjo hugs Arjun. Rajjo expresses how worried she got after the last incident and cried whole night. She apologizes to Arjun if she angered him in any way. Arjun pushes Rajjo's hand away and asks her to stay away from him. He asks Rajjo to stop worrying about him as he is fine. Rajjo says that he is lying. He makes Arjun sit and reminds him of his words that they shouldn't have any secrets and lie She asks then why he is hiding something from her and lies nothing. She says that they should talk and share their sorrow to strengthen their relationship.
Arjun reminds Rajjo of saying that there's nothing between them and asks her to stick to her words. Rajjo asks Arjun to talk looking into his eyes. Arjun obliges. Rajjo reminds the last night romantic moment they have shared and asks what it's if there's nothing between them. Arjun says that it happened because they were intoxicated. It doesn't have any meaning and aska her to forget it. Rajjo says that she was happy thinking that he also feels the same way for her like she feels for him. She hugs Arjun.
The latter pushes her away. He says that Rajjo is fool to think that there's something between them. He states that they always fight. He says there can be nothing between them. They're not made for each other. They are with each other, but can't become life partner and adds that their togetherness is for a shorter period and not for seven lives. He asks her not to forgot it else she will get hurt again. Rajjo is stunned to hear this.
Arjun angrily punches the wall. He cries regretting pushing Rajjo away when she confesses her love for him. He says that he doesn't believe horoscope and Guruma's words. He says that he loves Rajjo so much and is scared that Guruma's word can be true and something happens to Rajjo. He refuses to let Rajjo die and promise that Rajjo will live and achieve a lot in her life.
Rajjo says to Manorama that Arjun doesn't love her like she loves him and Arjun told her this. She bursts into tears. Manorama says that Rajjo must have a misconception. She says that she saw love for her in Arjun's eyes. Rajjo says that she misunderstood like her Arjun's care for her as love. Manorama apologize to Rajjo for misunderstanding Arjun's feelings and convincing Rajjo to marry Arjun. Rajjo says that she's at fault as she misinterpreted Arjun's care for her as love.
The episode ends.
Rajjo decides to leave the house. Chirag stops Rajjo. Arjun stops Chirag and asks Rajjo to leave. Madhu calls to Rajjo and falls down the steps. Rajjo is shocked to see this.
Click to read