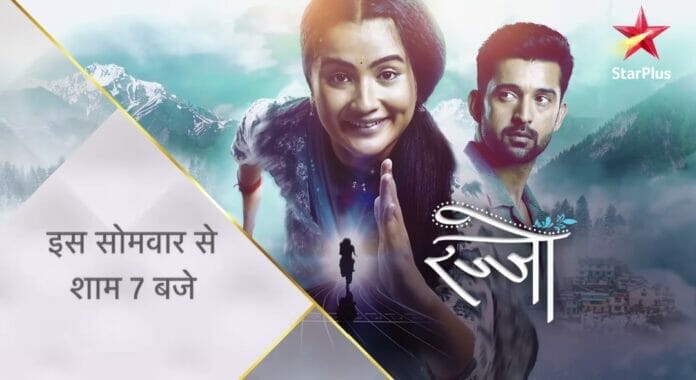 Rajjo 12th January 2023 Written Update on TellyExpress.com
The episode starts with Rajjo saying to Manorama that she is a fool to think Arjun loved her. She compares herself to a shooting star and Arjun to the moon and says that she can become his. Manorama suggests returning to their village as Arjun refused to give her the right of a wife. Rajjo asks Manorama to return to the village alone as she wants to stay and work on her dream of becoming an athlete. Rajjo decides to find the ways which will lead to her dream by herself and make her life's every decision alone.
Rajjo and Manorama go to Madhu. Rajjo says to Madhu that she's grateful to them for all the favors done to her. She says that hereafter she wants to live her life alone on her terms, so they decide to leave the house, shocking Madhu. Arjun hears this standing there, but he doesn't react. Rajjo says that she started believing that she is a part of this family, but her dream is shattered now. So, she's leaving the house. Madhu asks Rajjo how she can leave her husband. She asks Manorama to make Rajjo understand. She asks Rajjo what she wants. Rajjo says that she doesn't want anything. She may want Arjun, but she can never get him, so she's leaving.
Madhu phones Guruma and says that Arjun knew the truth and he will never grow closer to Rajjo. She asks if she can get Arjun remarried to another girl. Guruma says that it's not possible. She says that Arjun and Rajjo are destined and even destiny can't change that. She says that only Rajjo's love can save him, so she asks Madhu not to let Rajjo go away from Arjun, else it's not possible to save Arjun. Madhu gets determined to prevent Rajjo from leaving the house.
Arjun sees Rajjo's packed bag and is sad that Rajjo is leaving. He pretends to be busy when Rajjo arrives there. Rajjo says to Arjun that she's leaving. She says that she doesn't have the right to waste Arjun's time in a relationship that doesn't have a future and in which he feels suffocated. She says that she's a fool to think that he also loves her and misunderstood their relationship. She says that Arjun can never love a girl like her. She hopes that Arjun will stop her. She says that she's leaving. She shakes hands with Arjun. She begins to leave. Hamari Adhuri kahani plays in the BG. Arjun thinks that he is ready to see Rajjo go away from him rather than die. He wishes Rajjo to turn around and see him once, but gets disappointed.
Chirag and Kalindi scold Rajjo for deciding to leave the house. He holds her bag and asks her to leave it. Rajjo refuses to listen to Chirag's words and stays firm in her decision to leave the house. But Swara also holds Rajjo's and refuses to let Rajjo leave. Arjun pulls the bag and asks Chirag not to stop Rajjo and let her go. He asks Rajjo to leave. Chirag says that he hates both Arjun and Rajjo for their decision. Rajjo apologizes to Chirag and begins to walk along with Manorama. Madhu calls out to Rajjo and falls down the stairs, shocking Rajjo and everyone. They all rush to them. Arjun understands that this is Madhu's new drama to stop Rajjo.
The episode ends.
Precap: Madhu requests Rajjo not to leave Arjun. Chirag asks Arjun why he isn't reacting when the family is breaking Arjun asks Rajjo to put her things in another room. Arjun asks Madhu to stop her plotting else she will see him dead.
Click to read