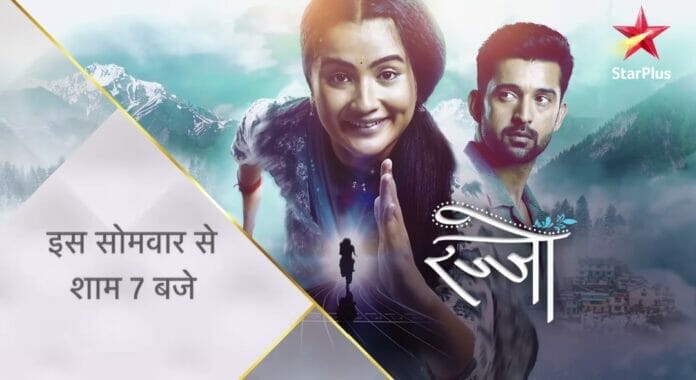 Rajjo 12th November 2022 Written Update on TellyExpress.com
The episode starts with Rajjo praying to God for Arjun's recovery. The doctor injects Arjun and hopes to see its effect on Arjun soon. The doctor says to the nurse that Arjun's condition is stable now, but they have to keep him under observation. The doctor tells the Thakurs that Arjun is out of danger miraculously. Rajjo thanks God for listening to her prayer. Pushkar asks Karthik to find a permanent solution for Rajjo as she keeps giving tension to Arjun. Karthik says that they will see her once Arjun gets fine. Kalindi gets Rocky's call and goes aside to talk.
Pushkar notices this. Rocky asks Kalindi how Arjun is. Kalindi says that he is stable now. Rocky asks Kalindi to come home, so that they can go for a long drive and celebrate Arjun's recovery by having a drink. Kalindi scolds Rocky and disconnects the call. Pushkar finds Kalindi stressed and assures her that Arjun will be fine. Kalindi worries about Chirag as this situation will remind him of the accident that was caused by Chirag's mistake.
Meanwhile, Rajjo finds Chirag crying and asks him why he is crying and asks if Arjun's condition has deteriorated again. Chirag denies it and says that the doctor said that Arjun's health became miraculously stable. He further says that the current situation reminds him of a past incident which he is trying to forget. He says that it would have been better if he had died that day. Rajjo asks what happened that day. Chirag says that Arjun and he met with a big accident. He was riding a bike and Arjun was sitting behind him. He was drunk. A truck hit them. Arjun paid the highest price for that accident.
That accident changed Arjun's life. Rajjo asks what happened and asks what disease Arjun has. Chirag says that Arjun gave his one kidney to him to save him as his two kidneys stopped to work after the accident. He says that now Arjun is dependent on medicine because of that accident and has to be very careful while doing any activities. He says that this time Arjun said that he felt that he was fine and wanted to run in the Diwali race. So they agreed, but Arjun exhausted himself due to this race. Rajjo is shocked to hear the truth about Arjun's health. She regrets urging Arjun to race with her and blames herself for Arjun's condition.
Urvashi says to Madhu that Rajjo is responsible for Arjun's condition. She says that she knows how to deal with her and asks Madhu to support her. Madhu says that she won't be quiet as Arjun's life was at risk because of Rajjo. Here, Rajjo decides to go to the temple and pray for Arjun. Just then, she receives Kaka's phone. Kaka says to Rajjo that the doctor threatened to throw Manorama out of the hospital if they don't pay the fees. He says that the race is the last hope and asks Rajjo to do something. Rajjo is determined to take care of both relationships. She decides to run in the race.
Thakurs are having tea. Chirag gives tea to Rajjo. Rajjo refuses to drink it. Chirag urges her to have the tea and gives it to her. The doctor says to the Thakurs that many people from Arjun's family can't stay in the hospital as he is stable now. They agree. Chirag asks Rajjo to go home. Rajjo refuses and says that she will stay in the hospital till Arjun gets completely well. Chirag agrees and leaves. Madhu wants to stay with Arjun. Urvashi convinces the Thakurs that she will stay with Arjun. She assures them to stay awake the whole night and take care of Arjun. Rajjo refuses to leave Arjun alone with Urvashi and decides to keep a close watch on her. Madhu asks where Rajjo is. The Thakurs want to find Rajjo and take her along with them so that she doesn't try to see Arjun. Chirag lies that Rajjo reached home getting scared of Madhu's scolding. The Thakurs leave. In the night, Rajjo finds Urvashi sleeping lying on the couch outside of Arjun's room. She goes to see Arjun.
The episode ends.
Precap: Rajjo talks to an unconscious Arjun and asks him to wake up. She kisses his forehead. Rajjo wants to run in the diwali race to win the money for Manorama's sake, but she doesn't want to leave Arjun alone. She wonders what to do.
Click to read