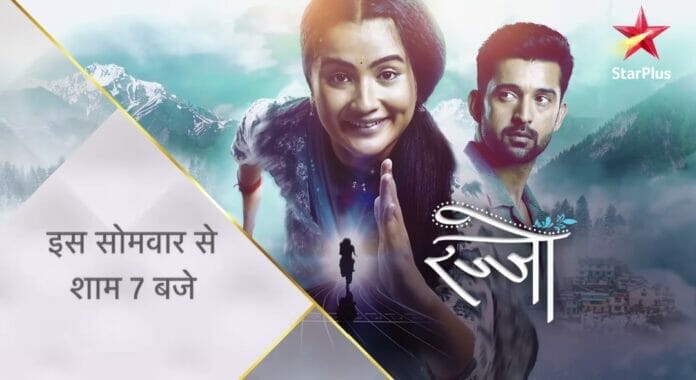 Rajjo 13th September 2022 Written Update on TellyExpress.com
The episode starts with Arjun saying to mom that he had to hide Rajjo from his room, due to the circumstances, but his intentions weren't wrong. Madhu says that any justifications can't save him and his character will be questioned if his fate is bad. Urvashi says that Arjun was sharing his room with a girl when he got engaged to her. She refuses to accept it. Arjun assures Urvashi that he didn't cheat her as He hates cheating and he can't cheat anyone. He apologizes to Urvashi and his family. Rajjo apologizes to Arjun her mind for coming in front of the family and making him fall in front of his family's eyes. Pratap says that Arjun should have told anyone in the house about Rajjo.
Pushkar says that Arjun had told him. Rajjo hopes that Puskar will tell the truth and will save Arjun. Dadaji also says that he was aware about Rajjo's presence in the house. The family is shocked to hear this. Puskar thinks that his plan failed because of Rajjo, but he won't stop playing the game. Dadaji and Pushkar defend Arjun. Madhu gets angry about Pushkar and Dadaji supporting Arjun by breaking the rules of this house. She says to Dadaji that she can't tolerate him supporting Arjun in his lie. She rebukes Rajjo and asks if her mom knows about her dad's identity.
Arjun requests Madhu to stop and says that she wasn't like that before. Madhu blames Rajjo's company for Arjun's changed behavior. Madhu then says to Pushkar that he insulted her by hiding the truth. She says that he can be generous, straightforward and impartial, so he married Kavita, who belonged to a poor family. She says that Pushkar doesn't have any rights to take decisions about Arjun's life, she only has that right. Madhu then questions Rajjo's character and Rajjo's values. Arjun defends Rajjo, saying that she isn't like that. Madhu shuts his mouth up. She asks how Rajjo dared to stay in Arjun's room and have food on his plate. She insults Rajjo and scolds Arjun when he tries to stop her.
Madhu demands Arjun to expel Rajjo from the house immediately. Puskar assures Madhu to shift Rajjo to a girls' hostel. Dadaji says that they have to help Rajjo to find her mom. Madhu says that it can take a long time to find her mom. Urvashi asks if Arjun wants to keep that girl in his room till then. Arjun denies and tries to explain. Urvashi is mad at Arjun and refuses to listen to him. Arjun says that they can find her mom soon, since he got information that Rajjo's mom is in this city. Her name was on the list of the flood survivors. Madhu refuses to accept it. Rajjo requests Madhu not to get angry at Arjun for his mistake. She apologizes to Madhu. She praises Arjun and compares him to God. She assures her that he didn't cross his limits, he just wanted to help her find her mom. She got into his tempo. She asks Madhu to curse her and not Arjun.
Madhu says that she knows Arjun better than her. She says that she never had any doubt about Arjun, but she doubts Rajjo's intention. She refuses to tolerate Rajjo anymore and asks her to leave her immediately. Arjun opposes sending Rajjo in the night. Madhu asks Arjun to find a place and leave Rajjo there and adds that he should stop worrying about that girl after that. She says that Bharat will accompany them. Arjun tries to oppose. Bit Madhu says that it's her order.
Arjun brings Rajjo to a lady's hostel. Arjun tries to apologize to Rajjo for what happened in the house. Rajjo says that she wants to forget it. Arjun is talking to the receptionist to enroll Rajjo's name in the hostel. The hostel warden informs Pushkar that Rajjo has reached the hostel with a boy. Pushkar assures the warden to give a donation to the hostel and a special gift for her if she does his work. She agrees. He gives her some instructions. The receptionist says that room isn't available. Rajjo says that she can stay in the corridor. The warden intervenes and says that the room is available.
Arjun gets suspicious of the warden when she correctly says that Rajjo is new to the city. Rajjo assures him that she trusts her, so she will stay there. Arjun agrees to make the full payment. He says to the warden that he will keep an eye on this hostel and he will keep visiting it, so he asks her not to dare to hurt her. He adds that Rajjo is new to this city, but he knows her.
The episode ends.
Precap: The warden says to a man that the work should be done by that night. Madhu tells the family about organizing Puja. The warden lies to Rajjo that Arjun is on call. Rajjo reaches a room. Two men attack Rajjo. Arjun is shown with his family in the puja.
Click to read