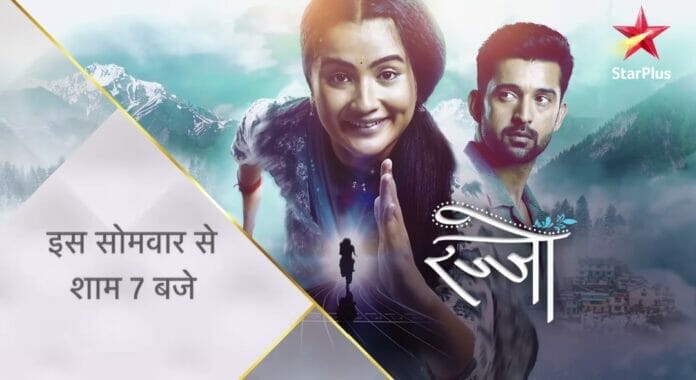 Rajjo 15th November 2022 Written Update on TellyExpress.com
The episode starts with Rajjo doubting that Kalindi knows that the box had been tampered, but she isn't telling or hiding it because of some fear. She must have committed a mistake, so she is sweating so much. Kalindi thinks of doing something before Rajjo finds out that she dropped Arjun's medicine box. She thinks of finding a permanent solution for Urvashi after taking out with Rocky.
Urvashi is shocked to see the moneylender who is disguised as a doctor. He asks her his 30 lakhs and asks where his money is. Urvashi says that she didn't get the money. She says that she has contact with other rich people like Pushkar. The moneylender says that he knows him and he would have paid all her father's debts if he had a good relationship with her and her father. Urvashi says that they have a partnership with Pushkar. She assures him to repay his debts. Pushkar hears this and gets angry. He thinks of finding a solution for Urvashi before she spills the bean in front of everyone.
Rajjo is worried about Arjun. She prays to God for Arjun's fast recovery. She imagines Arjun there. Rajjo smiles at seeing him fit and fine. She provokes Arjun by dancing. Arjun scolds her. Rajjo smiles, crying out of happiness. Her phone rings and brings her to reality. She prays to God to make her dream come true. Sinha phones Rajjo. Rajjo says to him that she couldn't take part in the Diwali race as she didn't want to leave the person who united her with her mom, alone when his life was in danger. Sinha offers Rajjo to work as his assistant to teach sports. Rajjo accepts the job and thanks him. Rajjo thanks God for giving her a new job.
Rajjo overhears Urvashi talking with her parents over the phone, hiding. Urvashi is arguing with her parents.She blames her parents for ruining her life because of their greed. She calls them selfish and disconnects the call. Urvashi says that she wishes to disappear from this place. Rajjo thinks that Urvashi will find another way to loot Arjun, so she decides to follow Urvashi. An ambulance comes between Rajjo and Urvashi. Some masked goons kidnap Urvashi. After the ambulance moves away, Rajjo is stunned not to find Urvashi and wonders where she has gone.
Arjun has recovered and is talking with his family. Rajjo sees this standing outside the room and thanks God for making Arjun fine. Just then, Urvashi's parents arrive there and tell them that Urvashi was kidnapped. Arjun and everyone are shocked to hear this. They show the video that the kidnappers sent them. In the video, Urvashi is tied up to a chair and says crying that the kidnappers ask for one crore ransom and they will kill her if they don't get money. Urvashi's parents say that Rajjo saw Urvashi last.
Rajjo wonders how they know this. They drag Rajjo and ask her where Urvashi is. They say that Urvashi was worried about Arjun when they talk to her on the call. They have come here and searched for Urvashi. The gaurd said that Rajjo was following her. Arjun asks Chirag to bring that gaurd. Chirag obliges. The gaurd says that Rajjo followed Urvashi. Madhu asks Rajjo to say where Urvashi is.
Arjun asks Rajjo what she's hiding. Rajjo denies hiding anything. The inspector asks Rajjo why she was following Urvashi. Rajjo says to talk. The inspector what she wants to talk with her. Rajjo thinks that no one will believe her if she says that Urvashi tried to loot Arjun.
The episode ends.
Precap: Arjun decides to find Urvashi. Rajjo stops Arjun. Arjun says that Rajjo should help him to find Urvashi since she saw her last.
Click to read