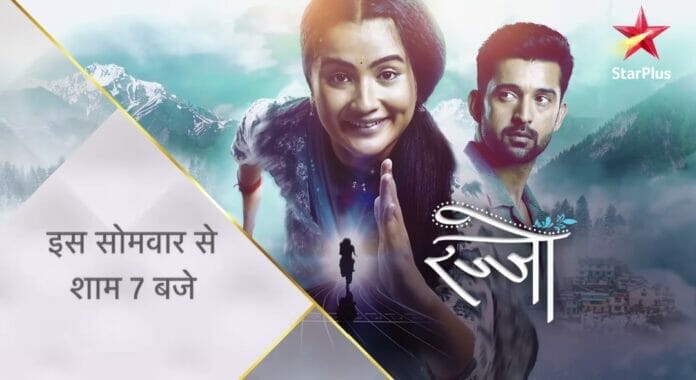 Rajjo 17th November 2022 Written Update on TellyExpress.com
The episode starts with Rajjo telling about Arjun having digestive issues after his meals. Later, Arjun questions Rajjo about the same. Rajjo says that she said it to distract them as he asked for her ID proof. Arjun phones Madhu and informs her that they have reached Tulsipur village and the police also learned that the kidnappers are there. Chirag asks Arjun to send them his location so that he can reach there. Arjun says that it's not needed. Madhu asks Arjun if he has his tablets.
Arjun says that he will have it after eating something. Chirag says that they don't need to worry about Arjun as Rajjo is with Arjun. Madhu says that she's worried about Rajjo being with Arjun. She asks Arjun not to eat anything that Rajjo gives him as she can mix something in his food. Arjun agrees. Chirag asks Madhu not to target Rajjo and says that he talked to the police and will go to Arjun in the morning along with the police team. Arjun agrees and says that he will send the address in the morning. Arjun and Rajjo go to find the room.
There, Madhu asks Chirag to phone Arjun again to tell him not to share a room with Rajjo. Chirag says that Rajjo is Arjun's wife. Madhu scolds Chirag and says that Rajjo is no one for Arjun. Chirag refuses to phone Arjun. But Madhu urges Chirag to phone Arjun. Chirag phones him and says that he is out of reach. Urvashi's parents are worried about arranging the ransom. They give the excuse of the weekend for not being able to break the FD. Thakurs assure them that they will give the money as Urvashi is also their family. Chirag says that Arjun and Rajjo can save Urvashi and they may not need to give the ransom.
Rajjo takes care of Arjun. She gives him his tablets. She taps his back and caresses it when he coughs. Arjun falls asleep. There, Madhu worries that Rajjo and Arju could grow close as they're together now. She prays to God that it shouldn't happen. Here, Rajjo cares of Arjun while he is sleeping. She sleeps next to him. In the sleep, Rajjo and Arjun move and get close to each other. Tere bin nahi lagda dil mera dholna song plays in the BG.
In the morning, Arjun and Rajjo are sleeping, embracing each other. They wake and feel embraced realizing it. Arjun scolds Rajjo for embracing him. Rajjo reminds Arjun that he is her husband. Arjun asks her not to take advantage of every situation which hurts Rajjo. Arjun, Rajjo, Chirag and the police team meet the priest. Arjun shows the kidnappers' car to the priest. The latter recognizes it as Manohar's car. Arjun asks his house's address. The priest tells him the same. Arjun, Rajjo, Chirag and the police team go there.
Meanwhile, in the mansion, Urvashi's parents urge the Thakurs to give them the ransom. Pratap says that the police said that the kidnappers may not release Urvashi even after getting money. He says that they will transfer the money immediately if Arjun doesn't find Urvashi. He phones Arjun and asks if he should transfer the ransom. Arjun says that they learned about the kidnappers' location and are on the way. He assures them to save Urvashi before the deadline the kidnappers gave. Arjun, Rajjo, Chirag and the police team reach Manohar's house. They find the house locked. The police break the lock and they go inside. They find the house empty.
There, Urvashi's parents receive a new video in which Urvashi asks why they were informed the police despite the kidnappers' warning and says, crying, that they are very dangerous. The kidnapper aims a gun towards Urvashi and shoots her, shocking the Thakurs. Here, Arjun gets angry that the kidnappers left, getting information that they will come here and wonders who could have informed them. Chirag calms Arjun down. Kalindi phones Chirag. Chirag puts the call on the speaker. Kalindi tells them about the kidnappers' new video. She says that they heard a gun shot and Urvashi shouting, but the video ended abruptly, so they don't know if Urvashi is alive or not.
Just then, Thakurs receive a new video and Kalindi notifies it to Arjun. Arjun asks Kalindi to send it to them. Arjun's hand trembles. Rajjo holds Arjun's hand to calm him down. Chirag notices this. Arjun receives the new video. There, Thakurs watch that video, while here Arjun, Rajjo and Chirag watch it. In the video, Urvashi cries and says that the kidnappers will kill her if they don't transfer the ransom in two hours.
The episode ends.
Precap: Arjun, Rajjo and Chirag beat the kidnappers and save Urvashi. Urvashi accuses Rajjo of kidnapping her. Rajjo says that Urvashi is lying. Arjun refuses to believe any of them and asks them to get proof to prove their truth.
Click to read