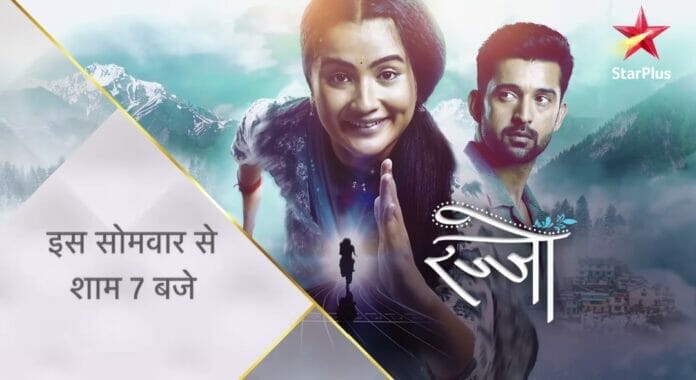 Rajjo 18th January 2023 Written Update on TellyExpress.com
The episode starts with Arjun saying to Rajjo that he brought her here to save her career from getting ruined as the steroid was injected into her body. Rajjo wonders why the nurse wants to ruin her career. Arjun says that she doesn't know, but Manorama phoned him and told him this, so he can't doubt her words. Arjun scolds Rajjo for letting the nurse inject her steroid her without checking. In Thakur's mansion, Chirag says to Kalindi that he isn't able to find Arjun. He says that he checked the airport CCTV footage and his car wasn't there, so he didn't go there. He says that he can trace him once his phone is turned on. Kalindi says that it's strange that both Rajjo and Arjun are missing.
Chirag wonders whether Rajjo and Arjun are together. He says that it's certain that Arjun is still in Lucknow. Kalindi wants to tell this to Madhu. Chirag stops Kalindi. He says that he saw Jhilmil hiding Guruma from Arjun and the previous day Arjun talked rudely with Madhu. He says that something has happened between Arjun and Madhu. He doubts that Madhu is hiding something which affects Arjun and Rajjo's relationship. Kalindi wants Chirag to talk to Madhu. He says that they should stay silent till they learn the whole matter. Meanwhile, Manorama goes to the academy to expose Pushkar.
Rajjo spots Arjun's flight ticket and asks him if he is leaving anywhere. Arjun nods yes. Rajjo asks why he didn't tell her. She understands that Arjun hasn't said it to his mom either. She says that Madhu grows anxious when she doesn't find him and says that he should have informed her at least. She asks him why he is leaving. Arjun decides to talk to Rajjo nicely as he doesn't want to ruin their last meeting. Rajjo asks Arjun to tell her how long the steroid will be in her blood so that she can return home. She asks Arjun to leave as he might be getting late for his flight. She apologizes to him for asking where he is going. She walks away when Arjun tries to talk to her.
Manorama searches for the nurse who injected Rajjo and learns that she left the job. As night falls, Rajjo and Arjun take shelter in a house. Rajjo asks Arjun to leave for his fight as she doesn't want to be blamed for all her life for him not being able to go to USA. Arjun says that they're not going to stay together for all their lives. He leaves. Rajjo closes the door. Rajjo cries that Arjun is leaving her forever.
Madhu tries to contact Arjun. Jhilmil phones Guruma and says to Madhu that Guruma isn't available to talk as she's busy with some ritual. Madhu is worried about Arjun. She laments and blames Guruma for Arjun knowing the real reason for her getting Rajjo married to Arjun. Chirag overhears this and wonders what the matter is.
Rajjo asks herself not to cry for Arjun, who left her. As it's too cold, she tries to make fire by rubbing two stones together, but she fails. She laments about it. Just then, the door opens. Rajjo gets scared and attacks the person who enters the house. She then realizes that it's Arjun. Arjun brings some sticks to burn in order to escape from the cold. Rajjo says that Arjun has returned as his car might have broken down. He doesn't care about it. Rajjo argues with Arjun and blames him for getting her stuck there and putting her life in risk.
Arjun sarcastically apologizes to Rajjo for saving her every time. Rajjo breaks a wooden chair. Arjun gets scared that Rajjo is going to beat him. Rajjo says that she broke it to burn, not to beat him. She adds that she doesn't have rights on him to beat him. As they tried to create the fire. Rajjo notices that Arjun's hand got injured while breaking the sticks. She is concerned about him. She tears her duppata and ties it around his wound. Rajjo scolds Arjun for returning to save her. She asks him to teach her to leave without him before going anywhere. The lights go off. Rajjo gets scared of the darkness and hugs Arjun.
The episode ends.
Precap: Manorama orders Rajjo to come with her as Arjun doesn't need her anymore. Rajjo asks Arjun whether he wants to stop her or lose her forever.
Click to read