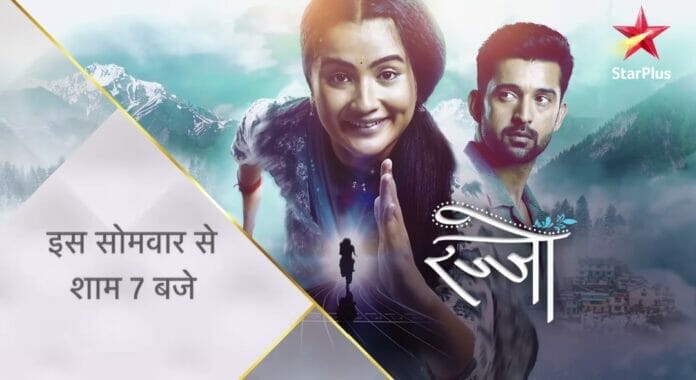 Rajjo 20th January 2023 Written Update on TellyExpress.com
The episode starts with Pushkar declaring that he is disqualifying Rajjo for not giving the blood test at the specified time. He says that she ran away without giving the blood sample as something is fishy, and accuses Arjun of supporting Rajjo with her wrong doing. He says that he expels Rajjo from his academy. Rajjo asks Pushkar how he can punish her when the doctor says that she passed the blood test. Arjun says to Pushkar that he always has problems with Rajjo and asks him to tell the reason for that in front of everyone. Chirag asks Niharika not to interfere as it's Arjun and Rajjo's battle. Pushkar says that he is expelling Rajjo because of her deeds. He says that she's upright towards her game. Rajjo says that it's a lie.
Manorama arrives there and asks Rajjo not to give any justification. She says that Pushkar is wrong. She holds Pushkar by his collar and asks how he dared to question Rajjo's honesty. Rajjo and Arjun pull Manorama back. She says that Pushkar will get punished for what he did with Rajjo. Pushkar says that she should be thankful that he isn't throwing Rajjo and her out of the academy by defaming them. Madhu arrives there and says to Pushkar that this isn't the right way to talk to her daughter-in-law and her mom. Pushkar asks Madhu to take Rajjo and her mom from the academy. He repeats that Rajjo didn't give the blood test at the specified time.
Manorama asks Pushkar why Rajjo should be given the test at that specified time. She says that Pushkar sent a nurse and injected the steroids into Rajjo, which Pushkar denies. The coaches also support Pushkar and insults Manorama, stating that she also got expelled from the academy due to her deeds. Rajjo defends her mom and says that Manorama can never wrong anyone, but someone must have wronged her like Pushkar is doing with her. She asks Manorama not to feel ashamed and asks her to talk to Pushkar, looking into his eyes. She also asks why Pushkar wanted her blood test to be done within one hour after her injection.
Pushkar accuses Manorama and Rajjo for provoking them against him. Manorama calls the nurse who gave the injection to Rajjo. The nurse admits that she gave the steroids injection to Rajjo, but Pushkar asked her to do so. Pushkar denies it. Manorama scolds Pushkar and accuses Pushkar of placing electrical wire in her running track. Chirag asks Pushkar why he wants to deliberately expel Rajjo from the academy. Rajjo also asks Manorama why Pushkar is targeting him. Madhu intervenes and asks Pushkar if he did this because he is scared of Rajjo beating Niharika in the race. Pushkar also lies that this is the reason.
Niharika scolds Pushkar for cheating Rajjo, who is her friend, because of her. Madhu also scolds Pushkar. Arjun says that he will write a letter to the federation about his deeds. Niharika apologizes to Rajjo for what her dad did to her. Rajjo says that she felt good to hear her calling her friend in front of Pushkar. Manorama thanks Arjun for saving Rajjo.
Later, Rajjo thanks Arjun for saving her after breaking her heart. She stops Arjun and asks to know the reason behind his behavior. Arjun says that this is how he is and leaves. Manorama stops Arjun and says that he did right by returning to his wife. Arjun says that he returned only for Rajjo and he is going away only for Rajjo. He says that his plan just got delayed, but it hasn't changed. He asks her to prepare sweets and feeds him for the last time. He walks away. Rajjo hears Arjun and Madhu's conversation. She wonders why Arjun is acting rude with Manorama. She gets angry, remembering Arjun saying that he is leaving for her. She angrily says that she doesn't need his love or mercy in charity.
Arjun is on call and asks to book his flight ticket again as he missed his flight. Rajjo arrives there and snatches the phone from him and says on the phone not to book any flight tickets as Arjun isn't going anywhere. She asks Arjun to tell her why he is going to USA, leaving his family. She asks why he comes closer to her, then the next second goes away from her. She asks Arjun to tell her why. She urges Arjun to tell her what he is hiding from her.
The episode ends.
Precap: Manorama says to Rajjo that shouldn't stay anymore here as Arjun's need got fulfilled and he doesn't need her anymore. Rajjo asks Arjun to decide the fate of their relationship and asks if he wants to stop her or let her go forever.
Click to read