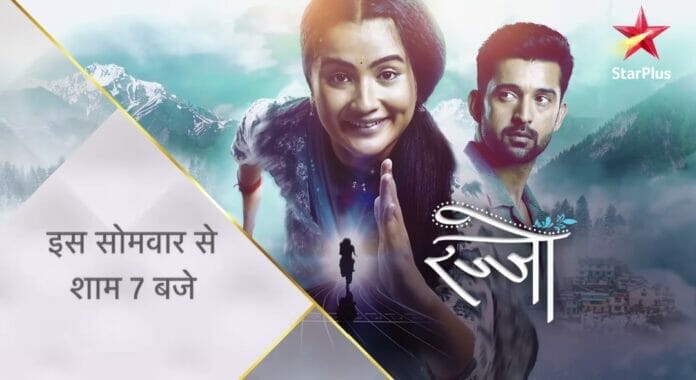 Rajjo 20th November 2022 Written Update on TellyExpress.com
The episode starts with Urvashi accusing Rajjo of kidnapping her as she caught Rajjo while she trying to get Arjun's sign in some fixed deposit paper which shocks everyone. Rajjo says that Urvashi is a liar. She says to Arjun thay she will tell him the truth. She says that Urvashi met a bank officer and planned to steal Arjun's 30 lakh from the bank. Rajjo further says that the papers Urvashi is talking about are on Urvashi's name. She fought with urvashi on this matter in Arjun's room in the hospital, but Arjun doesn't know it as he was sleeping. Urvashi says that Arjun was semi conscious due to medicine's effects, so Rajjo got his thumbs on those papers. Rajjo says that Urvashi is lying and says that Urvashi got Arjun's thumbs impression on those papers.
Urvashi and Rajjo argue, accusing each other. Arjun shouts shut up. He refuses to believe any of them as he got the most betrayed because of trusting people. He asks both Urvashi and Rajjo to bring evidence to prove their truth. Rajjo thinks of proving her truth immediately by getting the fixed deposit papers from Kalindi. Urvashi gives Arjun her phone. She says the CCTV footage of the hospital is on her phone. Arjun watches the CCTV footage in which Rajjo is shown running out of his room with some papers and Urvashi running after her. Arjun shows the footage to Rajjo. The latter says to Arjun that sometimes what they see isn't the truth. She tries to make Arjun understand that she was taking away that papers from Urvashi who wanted to loot Arjun.
Rajjo asks Arjun to believe her. To everyone's shock, Arjun agrees to believe her, but he asks her to give evidence to prove her words. He asks Rajjo to show the fixed deposit papers. Rajjo says that she gave that papers to Kalindi. The latter says that she gave her some papers asking her to keet it locker. She says that she couldn't see the papers as they all were worried about Arjun. She goes to get that papers. Rajjo says to Urvashi that no one can save her now fron getting exposed. Urvashi grows anxious. Kalindi gets those papers. Rajjo gives those papers to Arjun and asks him to check it by himself. Arjun reads those papers and says that Rajjo's name is written which shocks Rajjo.
Urvashi smirks. Arjun accuses Rajjo of trying to loot him even when he was unconscious in the hospital. Rajjo denies it. Arjun shouts shut up. He tears those papers and throws in the air. A FB shows how Urvashi bailed out Vicky and planned her own kidnapping and instructed Vicky to frame Rajjo. Arjun berates Rajjo for trying to loot hik and to hide it for kidnapping Urvashi teaming up with her boyfriend Vicky. Rajjo denies it and tries to make him understand her innocence, but in vain.
Arjun says that Rajjo informed the kidnapper about their arrival, so they changed the location. Arjun says that Rajjo is the mastermind of Urvashi's kidnapping. He says that Rajjo could have asked him if she wanted to run away with money. He could have thrown a blank cheque on her face again. He asks why she kidnapped Urvashi and put her life in risk for money. Urvashi says that it wasn't the papers that she gave to Kalindi. She says that Kalindi phoned her and asked her to snatch those papers from Urvashi before she could loot him. Rajjo asks Kalindi to tell that Urvashi's name was on those papers. She requests Kalindi to tell the truth.
The episode ends.
Precap: Arjun asks Rajjo if her mom is also involved in Urvashi's kidnapping which angers Rajjo. Rajjo grabs Arjun's collar. Rajjo takes Arjun to the hospital to show her mom who is in a coma. Nagu kaka phones Rajjo and says that Manorama isn't in the hospital.
Click to read