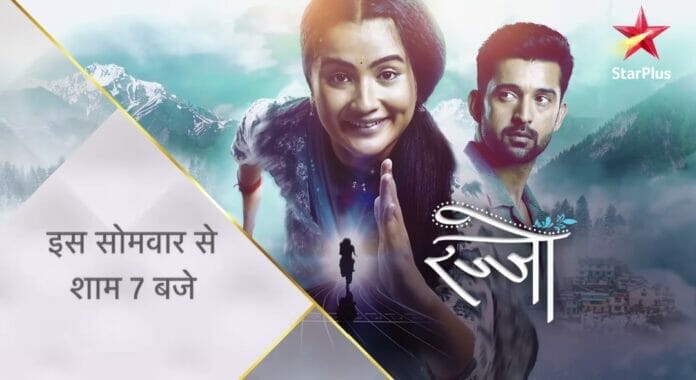 Rajjo 22nd January 2023 Written Update on TellyExpress.com
The episode starts with Arjun being sad about going away from Rajjo. He laments about the same. Swara arrives her. She understands that Arjun is missing Rajjo. She advises him not to go away from Rajjo, whom he loves. She says that Rajjo has gone with Chirag and leaves. Arjun is sad that Rajjo does care about him. He consoles himself by saying that this is what he wanted. However, he wishes to see Rajjo before leaving. On the other hand, Chirag and Rajjo meet Guruma in the disguise of foreigners.
Here, Arjun uses cushions and a blanket and creates a smile on the bed. He says that he wanted to do a lot for Rajjo before leaving, but he couldn't, so he leaves this for her. He wants to remain in her life like that. He is about to leave. Madhu arrives there. She tries to convince Arjun not to leave. She asks Arjun not to punish his family because of anger towards her. Madhu folds her hands in front of Arjun and begs him not to leave. Arjun agrees to stay, but puts forth a condition for that. He asks Madhu to admit the truth in front of Rajo and seeks forgiveness. He says that she should be ready to accept the punishment she will give. He asks Madhu if she can do it. Madhu stays silent. Arjun says that he knows that she won't do it, so he has decided to leave.
Guruma questions Chirag and Rajja about their parents' names. They both say different surnames. Guruma gets suspicious. They manage by saying that their parents had a love marriage. Chirag's fake beard is about to fall. Guruma's bodyguard notices this and moves towards him. Rajjo notices this. She diverts the bodyguard's attention by saying there's a mouse. Chirag fixes his beard. Guruma says that there can't be a mouse here. Rajjo and Chirag pretend that they have come to see Guruma to grab the 800 crore of property of their aunt who isn't married. Guruma assures them that she will get them their property in one year. That Madhu phones Guruma. Guruma doesn't receive the call thinking that she has got a richer client than Madhu, so she has to wait.
Meanwhile, Madhu grows worried that she can't contact Guruma and wonders if Guruma is angry with her for not paying her fee. She asks Jhilmil to take the gold to Guruma. Madhu hopes that Guruma can't do some miracle and stop Arjun from leaving. There, Rajjo and Chirag put on an act. Rajjo says that Guruma can't help them as she seems like a fraud who wants to grab money from them. Chirag says the opposite. Guruma says that she takes money from people to help them. She says that she will give them a slow poison bottle which they can give their aunt by mixing in the food. Rajjo says that they can't wait one year. She says that she has to marry her boyfriend soon.
Guruma says that she will create a fake horoscope and will make her believe that she's going to die in one year and they are her precious loved ones, so that she can transfer her property to them. Rajjo says that her aunt is smart and it's not easy to fool her. Rajjo asks Guruma how many people she has fooled till now. Guruma receives Madhu's call. She shows the call to Rajjo and Chirag and says that this is one example. She says how she fooled Madhu by lying that there is a death threat in Arjun's horoscope and made her get her son married to a maid. She further says that she told Madhu that Arjun and Rajjo should consummate their marriage so that the death threat moves from Arjun's head to Rajjo's head. She says that Manorama got fooled and is trying to get Arjun and Rajjo close. Rajjo and Chirag are shocked to hear this. Guruma says that Madhu has been paying her to get a remedy and laughs.
Just then, Jhilmil arrive there. She gives the plate of gold to Guruma. She is about to tell Guruma Madhu's message. Guruma says that she will talk to Madhu. Guruma's bodyguard holds her and pushes her towards the outside. Rajjo and Chirag hold Jhilmil. The latter is stunned to see Rajjo and Chirag. However, she doesn't say anything and leaves. Guruma says that Madhu has been paying to get a solution to bring Rajjo and Arjun close and says that they will die by trying her remedies. Rajjo recalls all the incidents.
The episode ends.
Precap: Manorama says to Rajjo that shouldn't stay anymore here as Arjun's need got fulfilled and he doesn't need her anymore. Rajjo asks Arjun to decide the fate of their relationship and asks if he wants to stop her or let her go forever.
Click to read: