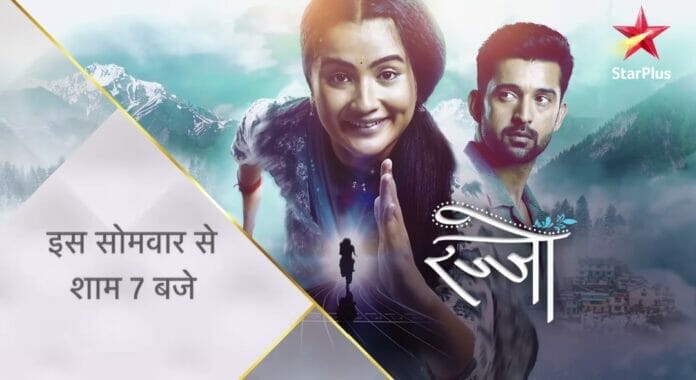 Rajjo 24th January 2023 Written Update on TellyExpress.com
The episode starts with Arjun and Chirag scolding Madhu for her wrongdoing. Arjun then apologizes to the family and Rajjo for hiding the truth from them. Arjun asks Madhu to apologize to Rajjo. Manorama intervenes and lashes out at Madhu for using Rajjo as a pawan to save Arjun. Madhu says that Guruma was a fraud, which was proved by Rajjo. So there is no life threat to Rajjo and Arjun. They are both fine. Kalindi and Swara say that they are scared that Madhu could also do with them the same she did with Rajjo.
Manorama says that Rajjo is fine because of God's blessings and Arjun, who loves her, but Madhu can't understand what love is. Madhu tries to defend herself by saying that she was petrified. Manorama mentions all the favors done by Rajjo on the Thakurs and how they used to humiliate her and even try to kill her in return. She says that, thankfully, Arjun always stood by Rajjo's side and protected her. She says that she's sparing Madhu as she's Arjun's mother. Manorama and Pratap ask Rajjo to express herself.
Rajjo cries and expresses to Madhu how much she's hurt after knowing Madhu's truth. Rajjo says that Madhu is wrong. She says that it's a sin to get a girl married to her son to kill her. She says that no girl should suffer like this. She asks Madhu why she did this to her. She asks Madhu why she didn't see her goodness when Siya can see it. She asks why she didn't try to accept her when the whole family accepted her. She says that Madhu could have told her about Arjun's life threat, they could have prayed to God together to save Arjun's life. But Madhu didn't trust her and wanted to kill her. She breaks down into tears. Arjun hugs her to console her. Pratap and Jhilmil's husband scold Madhu.
Jhilmil defends Madhu. She uses the opportunity and announces that she's taking the house's responsibility as Madhu needs rest. She asks to express. Madhu regrets what she has done. Arjun asks Madhu to apologize to Rajjo. Madhu defends herself by saying that she was manipulated by Guruma. She says that she never wanted to hurt Rajjo as she is their daughter-in-law. Mukund intervenes and says that whatever happens could affect their family business too. Pratap blames Madhu for whatever is happening. Pratap asks Arjun to transfer all the business responsibilities to Mukund. Arjun agrees. Mukund and Jhilmil become happy to hear this.
Jhilmil asks everyone to go to their respective room and rest. But Manorama demands Madhu apologize to Rajjo. Arjun, Pratap and Chirag also ask Madhu to apologize to Rajjo. Jhilmil asks why Madhu should apologize when Guruma is at fault. They all argue. Rajjo shouts, asking them to stop. Rajjo says that she doesn't want Madhu's apology. Manorama asks Rajjo how she can easily forgive Madhu. Rajjo says that she doesn't forgive Madhu, but asks Manorama to think about what Arjun had done for her. She says to Manorama that Arjun was ready to leave her and go to America, fearing that her life will be in danger if they come closer, and asks her to understand how much a mother would be petrified after learning that her son's life is in danger.
The episode ends.
Precap: Arjun asks Rajjo if she still wants to continue their relationship despite what all happened. Pushkar pushes Manorama into the water in which there is a crocodile. Rajjo gries worried when Manorama goes missing. Rajjo asks Madhu about Manorama. Arjun and Rajjo argue over Manorama's missing.
Click to read