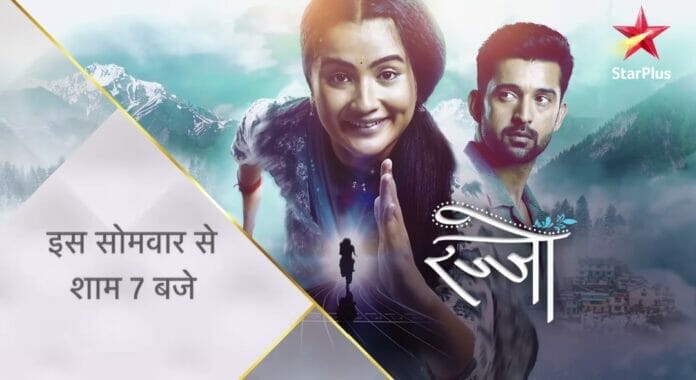 Rajjo 24th November 2022 Written Update on TellyExpress.com
The episode starts with Ajun saying that he won't expel Rajjo out of the house. Pushkar asks what he wants to do. Arjun says that he is showing Rajjo that he foiled her plans and now he is going to marry Urvashi. Rajjo can't do anything. Pushkar asks Arjun to end this matter by expelling Rajjo from the house as he got her signed on the divorce paper. Madhu agrees with Pushkar. Chirag asks Arjun why he is creating a scene when he is going to separate from Rajjo legally.
Arjun says that Rajjo also created a scene and made fun of his good values and his family. Urvashi agrees with Arjun and says that she also wants a maid to carry her sandals and serve her. Arjun asks Rajjo to serve Urvashi. Urvashi goes to inform her parents about her wedding. Arjun asks the family to prepare for his and Urvashi's wedding as they're going to celebrate it more grandly.
Pushkar asks Urvashi why she didn't force Arjun to throw Rajjo out of the house. Urvashi says that it's not easy to get rid of Rajjo, so she made her maid so that she can keep an eye on her. Pushkar cautions Urvashi to be careful with Rajjo. He leaves. Urvashi thinks that Rajjo should be careful with her and thinks of teaching her a lesson. Rajjo requests Arjun to let her go to meet her mom and assures him to return. Arjun refuses and asks Rajjo to be with Urvashi.
As Rajjo refuses to obey, Arjun demands Rajjo to return immediately 3 lakhs of his money she spent using the blank cheque he gave. He says that he made her personal maid of Urvashi in exchange for that money. He prohibits her from going out of the house, especially to meet her mom. Rajjo refuses. Arjun threatens Rajjo about the consequences and says that she may leave the house, but won't meet her mom. Rajjo is shocked to hear this. Arjun leaves. Arjun cries and regrets his behavior. He blames Rajjo for his changed behavior. He looks at the divorce paper and says that he will marry Urvashi and then her name will be completely wiped off his life.
Rajjo phones Nagu Kaka and informs him that she won't be able to come to meet Manorama. She cries hard. Sia asks Chirag why Rajjo is crying. Chirag says that Arjun is going to marry Urvashi. Sia says that she doesn't like Urvashi and Rajjo is the best. She asks Chirag to make Arjun understand this. Sia goes to Rajjo and asks her not to cry. Rajjo cries hugging Sia.
Pushkar doubts that Manorama is faking amnesia, so to test her, he goes in front of her. Manorama pretends not to recognize him. She acts as if she's not able to breathe properly and moves away. Pushkar calls out to Manorama. She stops, but pretends to stop getting her feet hit by a stone. Pushkar is still suspicious of Manorama and asks his men to watch Manorama closely. He thinks that it's good that Rajjo can't meet Manorama. He decides to become Manorama's doctor.
Urvashi calls out to Rajjo and asks her to massage her legs. Rajjo obliges. She asks Rajjo to clean her feet with Rajjo's dupatta. Rajjo uses Urvashi's duppata to clean Urvashi's feet. Rajjo then brings the scrub used to wash the dishes to clean Urvashi's feet. Urvashi gets scared and asks Rajjo to go away. Arjun sees this and asks Rajjo to obey whatever Urvashi says. Rajjo obliges. She massages Urvashi's leg by pressing it with her feet. Rajjo wonders why Arjun can't see Urvashi's truth.
The episode ends.
Precap: Arjun angrily breaks a flower vase. Rajjo says that Arjun broke her heart into pieces like he broke the vase. She tried hard to make him understand, but he didn't understand. She says that Arjun deserves a partner like Urvashi. Chirag asks if she's not affected by Urvashi and Arjun's wedding. Rajjo says no. Chirag gives her Arjun's swear. Arjun asks Chirag why he is on Rajjo's team. Chirag says that one day Arjun will also say that he and Rajjo are in the same team and he is right.
Click to read