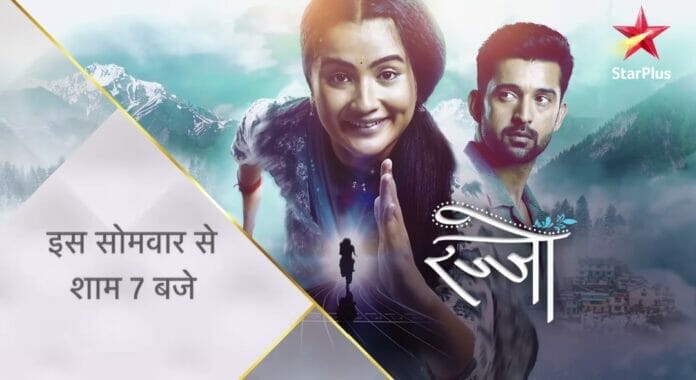 Rajjo 15th January 2023 Written Update on TellyExpress.com
The episode starts with Rajjo saying that she doesn't want Madhu to apologize to her as whatever she did is to save her son. She requests Madhu to keep alive the humanity which is inside her. She requests the family not to hold any grudge towards Madhu. Arjun asks Rajjo not to be nice to Madhu, who isn't even ready to apologize to her. Manorama says that this is how Rajjo is. She says that Rajjo's heart and her words are pure, but people in this house are taking advantage of her goodness. So Rajjo won't stay in this house.
Rajjo asks Manorama not to say bad about this family. She didn't do anything which was comparable to what Arjun did for her. She mentions all the favors done by Arjun to her. Manorama says to Rajjo that the people in the house don't need her anymore as they have all fulfilled their needs. She says that no one is going to stop her from leaving this house hereafter. So, she asks her to leave with her. Manorama drags Rajjo with her. Rajjo stops. She leaves Manorama's hand. She goes to Arjun and asks if he will not stop her from leaving.
Rajjo says that till now others have decided about their relationship, but he has to decide the future of their relationship. She says to Arjun that she has already told him what she feels for him. She asks what he feels for her. She asks him to decide whether he wants to stop her or lose her forever. Madhu hopes that Arjun doesn't stop her. Rajjo demands Arjun answer her questions. Arjun silently goes upstairs. He goes to his room and screams by placing a cushion on his face. Here, Mukund asks Jhilmil if Arjun will leave or not. She asks him to be quiet. Manorama says to Rajjo that Arjun didn't answer her, so she should go with her. But Rajjo refuses till she gets her answers from Arjun as it's necessary for her to move on. She goes to Arjun. Madhu wonders when Rajjo will leave this house.
Arjun is on call with Niharika and asks her to do something. Niharika says that it needs time to do what he asked her dad to do. He requests Niharika to do it for him. She assures him to try her best. He thanks her and hangs up the call. Rajjo goes to Arjun and beats him with the cushion. She argues with Arjun and asks why he ignored her questions and went upstairs and asks with whom he was on call. She says to Arjun that he can't ignore her as she also did lot for him. She silently tolerated his mom's misbehavior towards her. She cries and says that Arjun also believed in Guruma's words and was ready to leave for the USA without telling her. Arjun throws a cushion at Rajjo. Rajjo catches it. He pulls Rajjo closer to him. He says that he didn't believe Guruma's words at all.
Rajjo asks then why he didn't tell her the truth. Arjun hugs Rajjo. He breaks the hug. He asks Rajjo what she would have done in his place. Rajjo is unable to answer. Arjun says that he was scared that Guruma's words could become true. He reminds Rajjo how she jumped into the fire to save him. He says that he also did something similar to save her. Rajjo asks what if Arjun's life gets really in danger because of his decision. Arjun says that it is God's will. Rajjo says that Arjun should have told her the truth. Arjun says that he didn't tell her as she could do anything to save him. He says that he didn't stop her as his family didn't know her value. Rajjo says that he knows it and always saved her. Arjun says that he can also make mistakes. Rajjo says never.
The episode ends.
Precap: Arjun asks Rajjo if she wants to continue their relationship despite what all happened. Pushkar pushes Manorama into the water in which there is a crocodile. Rajjo gets worried when her mom goes missing and asks Madhu about her. Arjun and Rajjo argue over this.
Click to read