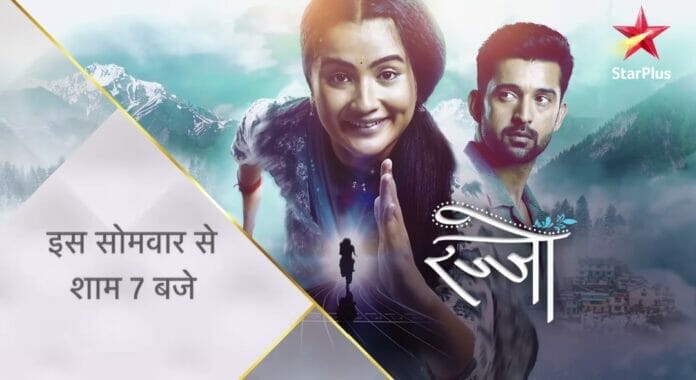 Rajjo 25th November 2022 Written Update on TellyExpress.com
The episode starts with Kalindi panicking at seeing Rajjo. The latter moves to talk to her, but Urvashi calls out to Rajjo. Kalindi moves away. Rajjo says that Kalindi betrayed her when she needed her help the most and now she's unable to face her. She doubts that she is hiding something and wonders what. Madhu says to Jhilmil that she talked to Guruma and she said that she will phone her after fixing Arjun and Urvashi's wedding date after seeing their horoscopes. Madhu decides to bear the entire expenses of the wedding, including the bride's expenses. Kalindi overhears this and laments. She's scared that Urvashi will keep on blackmailing her if she becomes daughter-in-law of the house. Madhu receives Guruma's call. Guruma asks her to keep Arjun's wedding before the Ekadashi for his better future.
Rajjo says to Arjun that Urvashi slept and she's going to sleep as she's tired. Arjun stops Rajjo and asks her to stay with Urvashi and serve her if she needs anything between the sleep. He reminds her how she used to sleep in front of his room by saying that she wanted to protect him. He asks Rajjo to do the same for Urvashi. He says that Rajjo can't escape as he is keeping an eye on her.
Rajjo sits crying outside Urvashi's room. She falls asleep sitting. She's about to fall. Arjun holds her. He claps his hands in order to wake her up. Rajjo wakes up jerking. Rajjo and Arjun fall on the ground with Rajjo on top of Arjun. Tut Ke Hum Dono mein plays in the BG. They realize their position and get up. Arjun is about to sign that he is watching her. Rajjo signs it and signs him to leave.
The next morning, Rajjo phones Kaka to enquire about Manorama's health. She is shocked to learn that Manorama is missing. Rajjo is about to leave to find her mom. Urvashi stops Rajjo. She prevents Rajjo from leaving the house. Rajjo and Urvashi get into a heated argument. The Thakurs witness their fight. Arjun separates them. Just then, Chirag brings Manorama there. Rajjo becomes happy to see Manorama. She runs to Manorama and hugs her, crying out of tears. Manorama thinks that she has to fake amnesia so that no one can harm her.
Arjun and Madhu ask Chirag why he brought Manorama here. Chirag says that Manorama lost her memory and Arjun didn't let Rajjo meet her mom despite her attempt to convince him, so he brought her here. He declares that from now on Manorama will stay there with Rajjo. Arjun says to Chirag that he saw Manorama buying gold and asks Chirag not to believe them. Manorama is surprised to see Arjun talking against Rajjo. Chirag reminds Arjun that he wanted Rajjo to stay there till he marries Urvashi. Manorama is confused to hear this as Arjun is already married to Rajjo. Chirag firmly says that Manorama will be there and will help Rajjo with Arjun's wedding. Chirag taunts Arjun and Madhu and asks them to also make Manorama to serve with Rajjo.
There, Pushkar is shocked to learn that Chirag took Manorama with him and fumes in a rage. Here, Rajjo and Manorama thank Chirag. Manorama thinks that Pushkar won't be able to keep an eye on her when she's there and thinks that it will be easy to take Rajjo back to the village. Rajjo takes Manorama with her to her room. Arjun angrily breaks the flower vase.
The episode ends.
Precap: Rajjo says that Arjun broke her heart into pieces like he broke the vase. She tried hard to make him understand, but he didn't understand. She says that Arjun deserves a partner like Urvashi. Chirag asks if she's not affected by Urvashi and Arjun's wedding. Rajjo says no. Chirag gives her Arjun's swear. Arjun asks Chirag why he is on Rajjo's team. Chirag says that one day Arjun will also say that he and Rajjo are in the same team and he is right.
Click to read