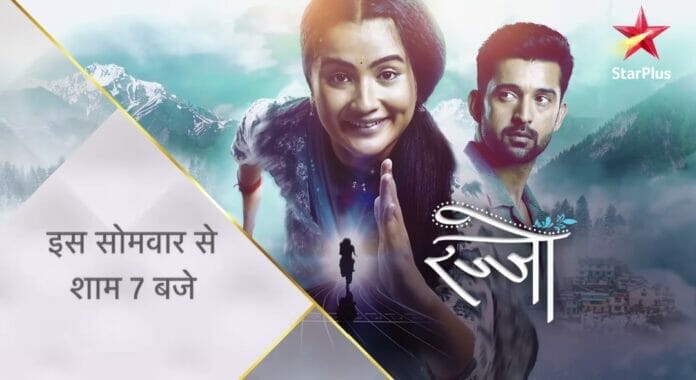 Rajjo 25th October 2022 Written Update on TellyExpress.com
The episode starts with Rajjo challenging Urvashi not to let her be successful in her intention and reminds her that she stopped her wedding with Arjun. The latter arrives there. He misunderstands that Rajjo disturbs Urvashi and scolds Rajjo. Urvashi pretends to feel weakness and walks away. Arjun is about to scold Rajjo again. Rajjo angrily throws the vessels in the sink. She leaves from there.
Kalindi expresses her joy about their victory over Urvashi. Rajjo says that they should celebrate it so soon as Urvashi won't give up so easily and will come up with a new plan. Kalindi gives Rajjo some money. Rajjo refuses to take it. But Kalindi forcibly hands her the money. Arjun sees this and misunderstands Rajjo. He leaves. Rajjo returns the money to Kalindi. She says that she only wants to save this house's money from reaching into the wrong hands. She doesn't want anything in return.
The moneylenders express their worry about getting exposed by Rajjo. Urvashi assures them that no one in the family will believe Rajjo's words and adds that Madhu hates her. The moneylenders ask Urvashi to return their money and threaten her. They leave. Urvashi wonders whether Kalindi joined hands with Rajjo, then she says that Kalindi can't go against her as she knows her secret. Rocky romances with Kalindi. The latter asks him to control himself, as Urvashi already knows their secret and she doesn't know anyone else knows about their affair.
Pushkar visits the Rajputs. Kalindi happily hugs him. Pushkar congratulates her on her victory. Madhu asks why Kavita didn't come. Pushkar says that Kavita has gone to her parents' house. Jhilmil asks then how she will break her fast. Pushkar says that through the video call. Madhu introduces Urvashi's uncles to Pushkar. Thakurs ask Pushkar to stay for the Karwa Chautha function. Jhilmil rings the bell and asks Rajjo to bring water for Pushkar. Rajjo gets water for Pushkar. She notices that Pushkar has his shoes and thinks that the shoes that she found in the hospital might not be his shoes.
Pushkar and Urvashi go aside on the pretext of making a call. Pushkar asks if she did his work. Urvashi says that she couldn't as she was with Madhu the whole day. He says that he has to call back his men for the work. He leaves. Madhu gives Urvashi a gold kalash. She says that it is their tradition that their daughter-in-law perform their first Karwa Chauth puja in this Kalash. She adds that she will give the Kalash after the puja. Urvashi plans to return the moneylenders loan using this Kalash.
Rajjo comes to the godown to get some clothes. She feels weakness as she's fasting secretly for Arjun. The latter confronts Rajjo. He taunts Rajjo. He accuses Rajjo of being always behind money. He asks why she needs money. Rajjo laughs. Arjun asks her to be quiet. He holds her cheeks harshly. Rajjo pushes him away. She asks who he is to prevent her from laughing. She says that he could also be wrong. She asks why he is always behind her. She says that he knows her better than her. She asks why he is obsessed with her and asks if he hasn't started to consider her as his wife. Arjun shouts shut up. He throws a torn cloth over Rajjo. Arjun says that Rajjo deserves this torn and dirty cloth only.
Following Pushkar's intention, his man, Badru, cuts the pillar. He says that the pillar will fall if anyone pushes it. Pushkar gives some nails and asks him to nail the pillar in the opposite direction so that the nail can pierce Rajjo's head. Badru obliges. Pushkar laughs and says that Rajjo's hairline will be filled with her blood on the day of Karwa Chauth.
Madhu and Arjun have a talk. Madhu catches that Arjun is also keeping fast for Urvashi. Pushkar finds Rajjo alone and thinks of executing his plan now. He asks her to go to the terrace on the pretext of finding her lost watch. But Sia comes there and urges Rajjo to make a strawberry milkshake for her.
The episode ends.
Precap: Rajjo vows to expose Urvashi to Arjun. Urvashi warns Rajjo about the danger. Arjun is shocked to see fire in his room.
Click to read