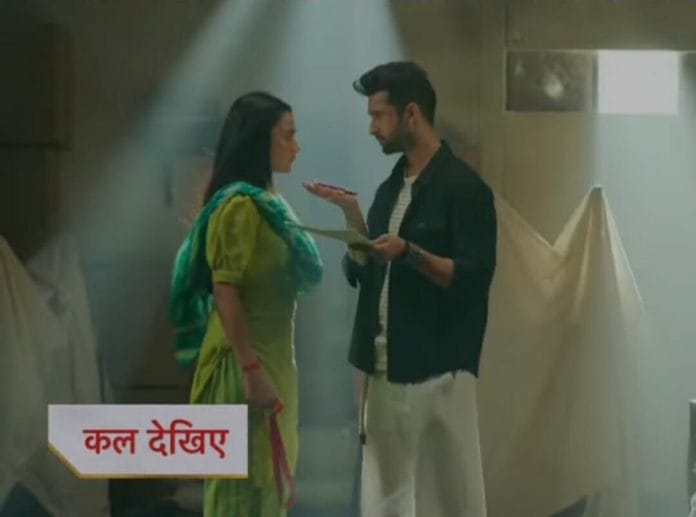 Rajjo Spoilers, Upcoming Story, Latest Gossip , Future Story, Latest News and Upcoming Twist on tellyexpress.com
Star Plus' popular daily soap, Rajjo, is gearing up for more drama, with Manorama refusing to recognize Rajjo.
In the current story, it's seen that Arjun misunderstands Rajjo again and leaves with the determination to punish Rajjo for her crimes. Here Rajjo is having happy tears to see her mom fine. Rajjo's smile disappears and she receives a shock when Manorama refuses to recognize her and threatens to hit her with a stone if she doesn't stop harassing her. Rajjo thinks that Manorama is joking and asks her to stop playing with her.
Rajjo is shattered when Manorama pushes her down and begins to walk. Rajjo tightly grabs Manorama's leg and refuses to let her go. She begs Manorama not to refuse to recognize her. Manorama wipes her tears and thinks in mind that she has to fake amnesia and hurts Rajjo deliberately in order to save Rajjo from Pushkar, who wants to kill Rajjo.
She recalls how she gained consciousness and heard Pushkar talking about wanting to kill Rajjo. Manorama is unable to tell the truth to Rajjo as Pushkar and his men are closely watching her. Pushkar watches this from far through binoculars and smiles. He doubts that Manorama is faking amnesia and decides to keep a close eye on her.
In the upcoming episode, it will be seen that Arjun will get divorce papers and will explain to Rajjo what they are. He will ask her to sign it so that he can move on in his life and marry Urvashi. Rajjo will sign it and will say that she is also free to move on in her life.
Rajjo will begin to leave. But Arjun will hold Rajjo's hand and will drag her close to him. He will say that Rajjo has to do one more thing. Rajjo will look at Arjun confused.
What Arjun wants Rajjo to do? Will Rajjo accept to do whatever Arjun asks?
Stay tuned to this space for the latest update on your favorite show.