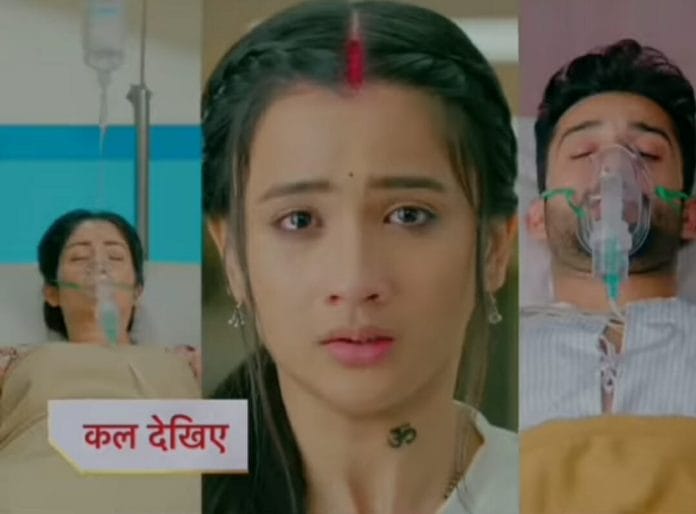 Rajjo Spoilers, Upcoming Story, Latest Gossip , Future Story, Latest News and Upcoming Twist on tellyexpress.com
Star Plus' daily soap, Rajjo, is gearing up for more drama with Rajjo facing obstacles to participating in the race against Arjun.
In the current story, it's seen that Arjun and Rajjo are getting ready to race. The Thakurs cheer for Arjun. To the Thakurs' shock, Chirag and Sia cheer for Rajjo. Urvashi notifies that Rajjo broke the race rule by not wearing shoes. She further says that Rajjo's dress code is incomplete, so she should be disqualified from the race. Chirag supports Rajjo and argues with Urvashi and the Thakurs, but in vain.
Rajjo decides to get the shoes. Madhu prohibits Chirag from helping Rajjo to get shoes by saying he will see her death if he disobeys her. Rajjo goes to the hospital to get her mom's shoes. But those shoes aren't her size. Yet Rajjo puts some clothes inside the shoes and wears them. The Thakurs mock Rajjo for wearing torn and dirty shoes.
Just then, Rajjo receives new shoes via courier. Rajjo thinks that Mr Sinha sent it to her. Chirag understands Arjun got shoes for Rajjo and asks him about this. Arjun says that he likes to play fair game, so he bought it, nothing else. Arjun and Rajjo start the race.
In the upcoming episode, it will be seen that Rajjo will cross the end line first and will win the race. She will celebrate her victory by dancing with Sia while the Thakurs will angrily watch this. Suddenly, Arjun will feel dizzy and will collapse in Rajjo's arms. Everyone will be worried about Arjun. Thakurs will rush Arjun to the hospital. Arjun will be critical.
Kaka will phone Rajjo and will say that Manorama will be expelled from the hospital and will be left to die in the streets if they don't pay the hospital charge and will remind her that the Diwali rave is the only hope left for them. Rajjo will say that she will handle both of the relationships.
Will Arjun survive? Will Rajjo win the Diwali race? Will Rajjo find out Kalindi is responsible for Arjun's condition?
Stay tuned to this space for the latest update on your favorite show.