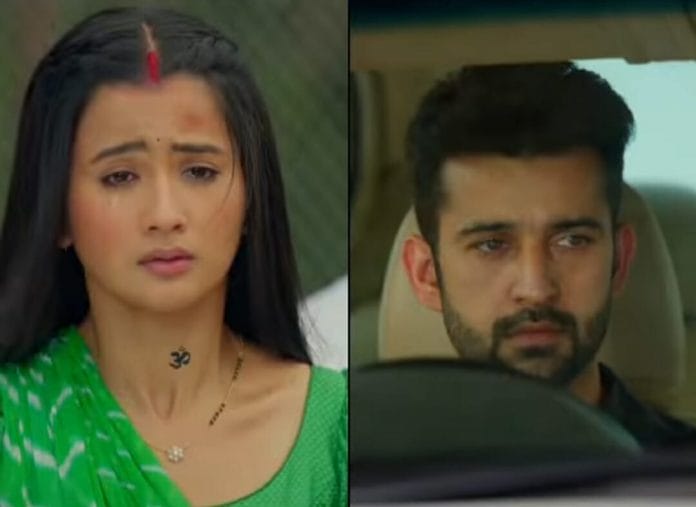 Rajjo Spoilers, Upcoming Story, Latest Gossip , Future Story, Latest News and Upcoming Twist on tellyexpress.com

Star Plus' daily soap, Rajjo, is gearing up for more drama with Urvashi and Pushkar plotting against Rajjo.
In the current story, it's seen that Pushkar's men fooled Rajjo by telling her that Manorama needs physiotherapy treatment and it would cost two lakhs. Rajjo promises to get that money. After Rajjo leaves, they make a setup as Manorama is having a discussion with them. They make Arjun, who is watching them, believe that Manorama is buying gold from them.
Arjun misunderstands Rajjo and her mom are after the money and gold. He wants to confront Manorama about the same. But Urvashi stopped him. Later, Rajjo comes across a poster about the Diwali running race and the winner will get 50,000. Rajjo learns that only the people of that area can register for this race.
Rajjo registers herself with her name Rajjo Arjun Singh Thakur. Later, Rajjo excitedly tells this to Arjun. The latter scolds Rajjo for using his name along with hers. He urges her to remove her name from the competition, but Rajjo firmly refuses.
In the upcoming episode, it will be seen that Arjun will angrily punch the bag, saying that he won't let Rajjo win the race. Rajjo will stop Arjun and will ask why he is determined to defeat her and why he is hurting himself. Arjun will refuse to talk with Rajjo, who is double-faced. Rajjo will say that then he shouldn't talk with Urvashi.
Just then, Urvashi will come and encircles Arjun's arm with her hand. Arjun and Urvashi will ask Rajjo not to come between them. Arjun will say that Rajjo's plan won't work hereafter. He will say that they will win the race and they will get all the happiness after their wedding. Rajjo will be sad to hear this.
Can Rajjo win the race against Arjun?
Stay tuned to this space for the latest update on your favorite show.