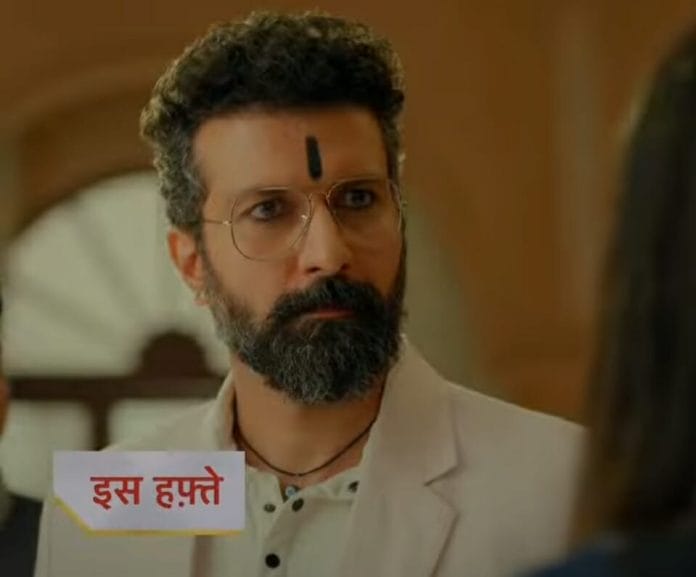 Rajjo Spoilers, Upcoming Story, Latest Gossip , Future Story, Latest News and Upcoming Twist on tellyexpress.com

Star Plus' daily soap Rajjo is gearing up for more drama with Rajjo uniting with her mom, Manorama.
In the current story, it's seen that Pushkar introduces Manorama to Arjun and his family. He boasts about finding Manorama. Arjun is about to take Manorama to meet Rajjo. Pushkar stops Arjun. He manipulates Arjun that Rajjo can't bear any shock in her current health condition and her health can worsen if she meets Manorama.
He indirectly forces Manorama to accept his decision. Arjun promises to Manorama to protect Rajjo. Arjun takes the scarf from Manorama so that Rajjo feels her presence through that scarf. Rajjo gains consciousness and learns about her mom's presence by finding a piece of broken bangle of her mother hanging in the scarf.
She urges Arjun to tell if her mom has come. Arjun tells Rajjo that her mom has been found and she is downstairs. Rajjo runs to find her mom. She sees her leaving in a car. She runs after the car.
Rajjo manages to catch the car using her athletic talent. Manorama also notices Rajjo. Finally, Manorama and Rajjo are reunited and share an emotional hug.
In the upcoming episode, it will be seen that Rajjo will ask Pushkar to find a job for her and her mom in Lucknow. Manorama will say to Arjun that Rajjo has to return to the village as her marriage is fixed with Vicky.
Both Arjun and Rajjo will be shocked to hear this. Rajjo will come to Arjun's house to meet Arjun. The latter will run to Rajjo. Madhu will shut the main door at Rajjo's face, preventing her from meeting Arjun.
Will Rajjo agree to marry Vicky? Will Arjun realize his feelings for Rajjo and will he stop her wedding?
Stay tuned to this space for the latest update on your favorite show.