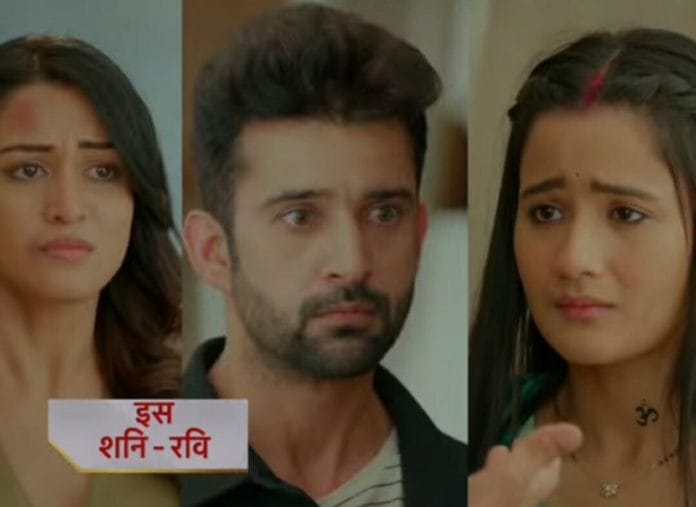 Rajjo Spoilers, Upcoming Story, Latest Gossip , Future Story, Latest News and Upcoming Twist on tellyexpress.com
Star Plus' daily soap, Rajjo, is gearing up for more drama with Arjun and Rajjo on a mission to find Urvashi.
In the current story, it's seen that Rajjo takes care of Arjun and gives him medicine. She cares for him till he falls asleep. Rajjo sleeps next to Arjun. In sleep, they both move and end up sleeping, embracing each other. In the morning, they wake up and feel embraced after realizing their position. Arjun accuses Rajjo of taking advantage of the situation which hurts Rajjo.
Later, Arjun and Rajjo show the car in which Urvashi was abducted to the priest. The latter identifies the car as Manohar's car. Arjun, Rajjo, Chirag along with the police team go to Manohar's house and are shocked to find the house empty. Meanwhile, the Thakurs receive a video of Urvashi in which the kidnappers shoot Urvashi.
Kalindi phones Arjun and tells him about the same. Just then, they receive another video of Urvashi in which Urvashi says that the kidnappers will kill her if they don't pay the ransom.
In the upcoming episode, it will be seen that Rajjo, Arjun and Chirag, along with the police team, will reach the place where the kidnappers held Urvashi. They will beat Urvashi and will save Urvashi. The latter will accuse Rajjo of kidnapping her.
Rajjo will say that Urvashi is lying. Urvashi and Rajjo will argue over this. Arjun will shout, asking them to stop fighting. He will refuse to believe any of them as he is the one who gets hurt most because of trusting people. He will ask both Urvashi and Rajjo to bring proof to prove their truth.
Will Rajjo be able to prove her innocence and expose the real culprit?
Stay tuned to this space for the latest update on your favorite show.