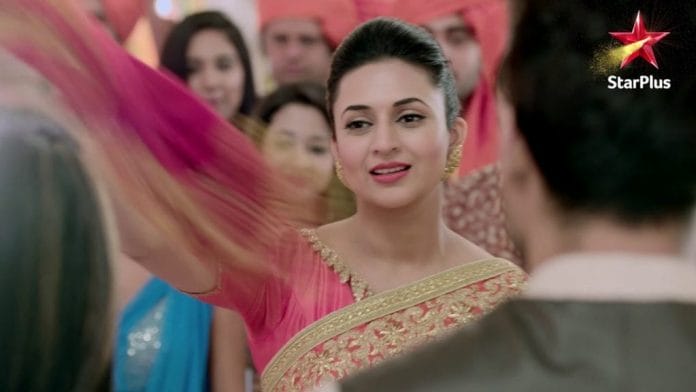 Star plus show Yeh Hai Mohabbatein is witnessing high voltage drama.
In the episodes it is seen, Ishita to save Yug takes the bullet on herself. Family worries for Ishita and later she comes out of danger. Further, Mrs. Bhalla gets a call from Raman and she shares this shocking news with everyone. Everyone gets confused and thinks how this could be possible. Other side, Arijit shares his worry with Bhuvan and tells him that Bhalla's have started doubting him. Arijit further thinks to go hospital and kill real Raman again.
Now in the upcoming episodes will see, Ishita will get shocked learning about real Raman.
Natasha will strike a deal with Mamta. Meanwhile, Arijit will suspect a foul play and will ask his man to follow Natasha and to find out about her truth. Later, Natasha will drop a bombshell about Raman to mislead Ishita. She will tell her that her real husband Raman has donated blood for her and not Shradul. Ishita and Bhalla family will get shocked hearing to this.
What more will happen in the show will be interesting to watch.
Do real Raman is back or there is twist in the story? Do Natasha is planning against Bhalla's or Raman will have a mysterious entry? What will be Arijit's next move? Do Ishita will believe Natasha and will go to find real Raman? For all the answers keep watching the show Yeh Hai Mohabbatein Mon-Fri on Star Plus.
Latest report says Raman Bhalla aka Karan Patel is back in the show. How much excited you all are to see him back in the show, share your views with us.
Keep visiting this space for more news, spoilers and latest updates.