ELLE Graduates is an annual event, held to celebrate the rising stars of Indian fashion. Past winners have included designers Rahul Mishra and Ruchika Sachdeva, both of whom have gone on to win the prestigious International Woolmark Prize.
After a nationwide hunt, nine designers took part in R|Elan™ ELLE Graduates 2019, held in association with Istituto Marangoni, Mumbai. The awards show took place on Saturday, March 30, at the Worli outpost of the internationally renowned fashion school, and saw the city's most influential folk rub shoulders with industry insiders, celebrities and influencers.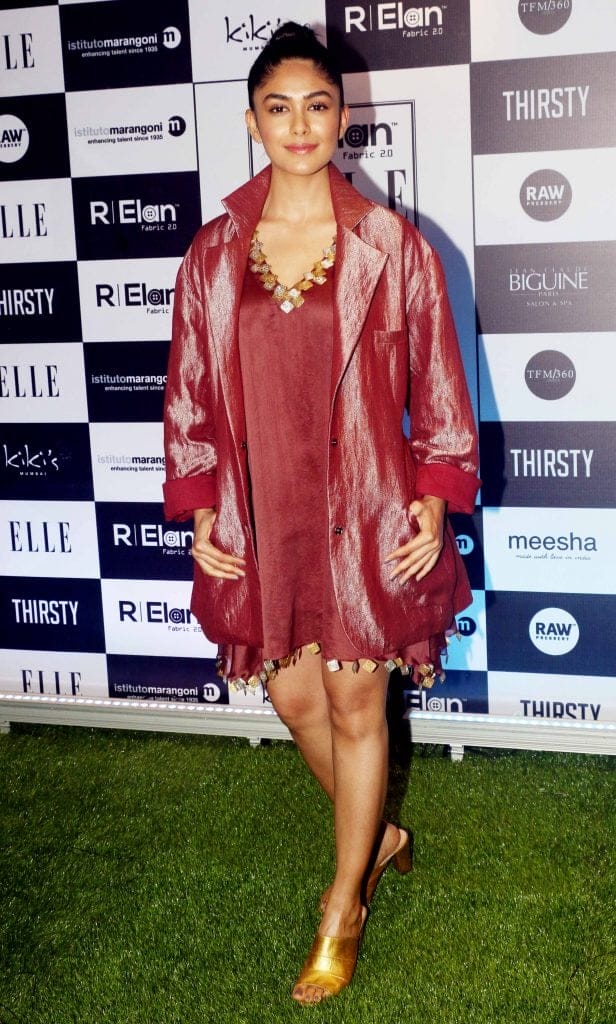 This year's edition also marked a milestone moment as ELLE India collaborated with the United Nations Environment Programme (UNEP) for the first time, incorporating sustainability—a cause close to the magazine's heart—as one of the three categories. It was a move that opened up the competition even further in terms of championing new talent. Sustainable fashion has become the need of the hour, given that the fashion industry accounts for a staggering eight to ten per cent of global carbon emissions—more than all international flights and maritime shipping combined. The industry can play a pivotal role in halting environmentally and socially destructive practices. With the introduction of the Sustainable Design Award category at R|Elan™ ELLE Graduates, designers will now be encouraged to make sustainable practices mainstream in fashion.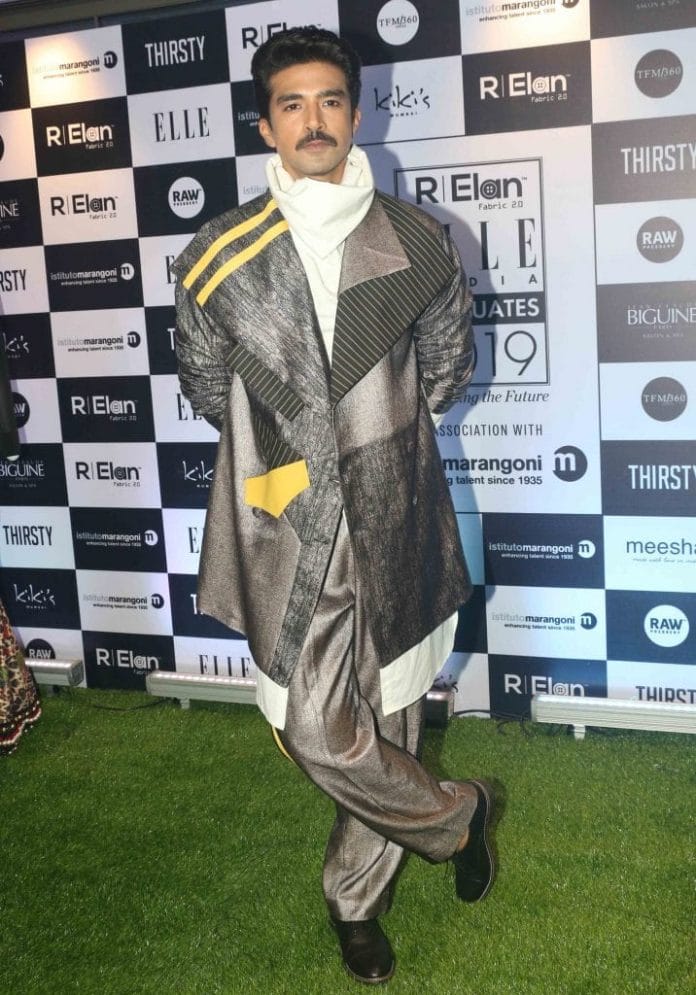 The evening began with host Leeza Mangaldas welcoming guests, before ELLE India's editor Supriya Dravid took to the stage to introduce the founding ideology of R|Elan™ ELLE Graduates. This year's judges were fashion designer Rahul Mishra, Atul Bagai (country head, UN Environment India), Jaspreet Chandok (vice president, head of fashion, IMG Reliance), Gauram Vazirani (creative strategist, sustainable fashion, IMG Reliance), Sabina Chopra (fashion consultant and mentor, Gen Next, Lakmé Fashion Week), Francesco Fioretto (Programme Leader of Fashion Styling and Creative Direction, Istituto Marangoni), Gunjan Sharma, CMO of Reliance Polyesters) as well as ELLE's Supriya Dravid (editor, ELLE) and Malini Banerji (fashion director, ELLE).
This year's participants were as follows:
Ready To Wear:
NIFT Delhi grad Diksha Khanna, whose eponymous womenswear label is all about premium pret.
Anvita Sharma's agender label Two Point Two.
Yadvi Agarwal's playful and inventive contemporary womenswear band Yavi
Accessories:
Kichu Dandiya, who creates wondrous, unconventional pieces with her brand Kichu that are stellar examples of form and finish.
Self-taught jewellery designer Bhavya Ramesh, whose designs are majorly influenced by Banjara culture.
Interior design grad Aditi Sharma, whose in-depth exploration of concrete led to her experimenting with the material for her jewellery brand Greytone.
Sustainable:
Pallavi Shantam, whose label Buna works with handwoven textiles such as khadi and jamdani.
NIFT Chennai alumnus Naushad Ali, who creates designs that marry modern cuts with heritage fabrics.
Shreya Oza, whose brand ASA focuses on natural fabrics and dyes in not just khadi, cotton and silk-blends, but innovative materials like paper fabric and banana paper.
"R|Elan™ ELLE Graduates is a mentorship programme that aims to provide a platform to the next generation of designers in the country. The idea is to promote local talent and empower their vision using ELLE's outreach. This year, for the first time, we have introduced the Sustainable Design Award as a category. It is the need of the hour, and I am so proud of our collaboration with the UN Environment, which has given us invaluable support and guidance in making this possible," says Supriya Dravid, editor, ELLE India.
"R|Elan™ ELLE Graduates is a unique platform that supports young designers and nurtures talent. Looking at the way the world is moving forward, we are particularly thrilled to announce the sustainable design category this year," says Malini Banerji, fashion director, ELLE India.
"R|Elan™ ELLE Graduates is an exciting discovery platform for emerging design talent, and it has helped bring immediate attention to some of our young designers. I had a fantastic experience being part of the jury last year, and it has been wonderful this year too," says Jaspreet Chandok, vice president, head of fashion, IMG Reliance.
"I am very excited to be a part of R|Elan™ ELLE Graduates. It has been the most important platform to discover young talent in the country, and when I look back to almost 10 years ago, I too was one of those graduates, which makes it even more special to me. The fresh talent and unique design voice given by young minds creates new direction for fashion in India, and new voices are important for the industry to progress. ELLE deserves a great appreciation for consistently organising R|Elan™ ELLE Graduates," says fashion designer Rahul Mishra.
"UN Environment launched the UN Alliance for Sustainable Fashion at the UN Environment Assembly, held earlier in March. Our collaboration with R|Elan™ ELLE Graduates builds on this global momentum. The sustainable collections showcased demonstrate that the fashion industry can be a driver for mainstreaming sustainable, environmentally friendly fashion. Time has come to reinvent the fashion industry so that it makes us love our clothes as well as our planet," says Atul Bagai, country head, UN Environment India.
The winners of R|Elan™ ELLE Graduates 2019 are as follows:
Ready To Wear Designer Of The Year: Yavi
Accessories Designer Of The Year: Greytone
Sustainable Design Award: Naushad Ali
Stylist Of The Year: Nikhil D
Social Media Influencer: Dipa Khosla
Best Debutante: Radhika Madan
Best Debutante: Mrunal Thakur
Male Model Of The Year: Tuhir Brahmbhatt
Female Model Of The Year: Namita Sunil
Be More ELLE: Taapsee Pannu
Entrepreneur Of The Year: Adwaita Nayar