Colors popular weekday show Shakti which is constantly doing extremely well on the TRP charts is now again back to square. The current track of the show is now revolving around Harman and Soumya separation and again the person who are initiating for the patch up is none other than Harman Singh (Vivian D'sena).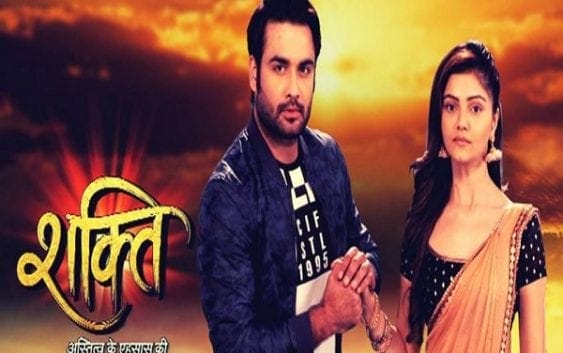 The main concept of the show is to establish the existence of third gender people in the society and how they will cope up with the differences. Harman who was supposed to be a revolutionary person who will work for the betterment of kinnars in the society. But from the past one year or more than that the show is kind of recycling the same story in different way. Some months ago the situation between Harman and Soumya was same…
Harman hesitated to introduce Soumya as a kinnar to society and she did misunderstood him and left him. Soumya embraced her another identity of being kinnar and went all the way to Malaysia to sell herself. Harman back then tried every bit of him to get her back and rescued her as well. In short the misunderstanding regarding whether Harman love her as a whole or only her beauty was being raised back then.
Now in the recent promo where Harman remembered all the incidents that happened to him and Soumya and confessed his love. But the story again made Soumya doubt his love and his words which he said while memory loss as ultimum and left him for new life again. Well there is no problem in moving on in life and being independent. Being self-sufficient gives any person a feeling of completeness be it from any caste, gender and province. However, the disturbing fact that is being highlighted here is again Harman has to initiate, proof and do the damage control done to their relationship. The latest promo that is being on air now a days on Colors is showing Harman promising the complete the relation between the two.
But is it really possible for one person to do the damage control in a relation which is between two person. Can't the memory loss and the memory gain will be the end of this track by reuniting the love birds and story to move forward with new and fresh track.
Section 377 is legalized in India by Supreme Court now and makers have a golden opportunity to utilize it in their show not only to attract audience but also to spread some important message in the society regarding this. It will be better if the makers pay attention to the real motive behind the show and utilize the talents they have on board. Recycling the same story can leave a bitter taste in the viewer's mind. Share your views regarding the current storyline of the show and what changes you want now?