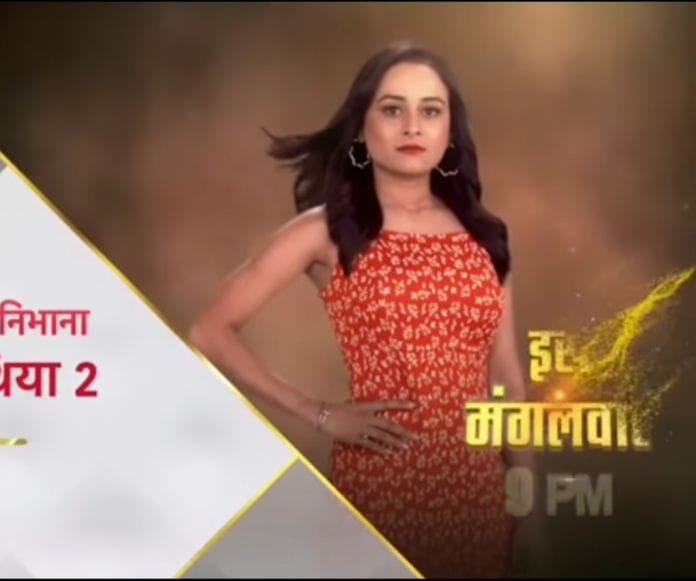 Saath Nibhana Saathiya 2 11th July 2022 Written Update on TellyExpress.com
Episode begins with Gehna asks Urmila about the marriage. She says that Urmila increased the distance between her and Surya with this marriage topic. Urmila tells her that she is serious about this because life is not a joke. She adds that Agastya is really good guy and Gehna can stay happy with him. Gehna tells her that the latter knows that what is her happiness then why she is doing all this.
After some time, Surya tells Gehna that she already decided to marry Agastya. Gehna asks him that who is he to question her. She says that he never trusted her and he humiliated her always. But still she stood by his side and she got divorce in return. She adds that she changed her path because he never walked along with her. She reminds him that he divorced her for Suhani's sake. She asks him that then why can't she marry Agastya for Urmila's sake. She says that he lost his rights on her. She asks him to question himself and goes inside. Urmila overhears their conversation.
Next day, Suhani tells Sakuni that Urmila made their job easy. She asks Sikandar that where is he going with his luggage. Sikandar tells her that she is filled with poison and she made her children like her. He says that she made him devil and separated him from his wife and son. She asks him that what is he saying. He tells Surya to come to right track soon. He goes to Gehna's side to live with Shreya and Kartick. Suhani pleads him to not go but he refuses to listen her. Sikandar apologizes to Shreya. She hugs him. Gehna smiles seeing that.
Suhani pleads Sikandar to return and she feels dizzy. Surya holds her. Suhani tells him that Sikandar also left her. Urmila taunts Suhani. Surya asks her to stop it. Urmila says that Suhani has to erase the partition line by herself if she want to live with Sikandar then. She announces that tonight Gehna and Agastya's engagement will happen. She invites them for engagement ceremony.
Surya takes Suhani to her room. Suhani tells her that Gehna and Urmila snatched everything from her. She asks him to leave like others. She cries seeing Sikandar's toys and clothes. She tells him that these were not his things. He gets shocked hearing her. He notices her fever. He goes to call the Doctor. Shreya tells Sikandar that it won't be easy for her to trust him. He shows his confession letter to her. He says that he want Arjun to get released.
Gehna is about to fall from staircase so Surya crosses the line and saves her. Surya taunts Agastya for not taking care of Gehna. Suhani comes downstairs and questions Surya. She slaps him continuously. He apologizes to her and takes her upstairs. Later, Gehna gets ready. Urmila asks Gehna to remove the nuptial chain. Gehna recalls that how Surya made her wear it. And she removes it.
Episode ends.
Precap – Suhani tells Gehna that the latter can't separate her from Surya. She adds that Surya divorced Gehna and Gehna also going to marry Agastya. Gehna asks her that how long the latter can keep Surya with her. Surya says that he will stay with Suhani for life long.
Click to read: