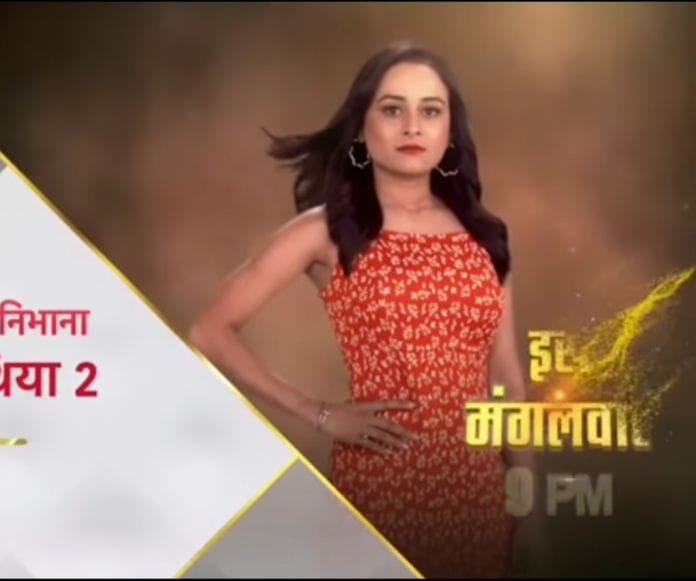 Saath Nibhana Saathiya 2 12th July 2022 Written Update on TellyExpress.com
Episode begins with Riddhima tells Agastya that she loves him truly. She asks him to not do this engagement. He tells her that he did not tell her to love him. He adds that she don't know anything about him. She asks him to marry her. She says that her love is enough for them. And she will love him till the end. He apologizes to her. He tells her that he loves Gehna. She tells him that Gehna loves Surya so he can't stay happy with Gehna.
Urmila and Sarika brings Gehna downstairs. Agastya smiles seeing Gehna and he stands beside her. Kartick asks Shreya that why Gehna getting engaged to Agastya when Surya is there. Surya comes downstairs. Gehna smiles seeing him. Agastya misunderstands that Gehna smiled at him. He puts the ring on Gehna's finger. Everyone claps.
Surya calls the Doctor. Gehna goes to Surya. He tells her that she is moving on so she should not cross the partition line. She tells him that she want to stay with Suhani because of her humanism. Agastya signals at her. Gehna crosses the partition line. The Doctor injects Suhani. He asks Surya to take care of Suhani. Surya and the Doctor leaves from there.
Suhani regains her consciousness. She misinterprets Gehna as Urmila. She asks her that why the latter returned. She says that she will kill her for snatching her husband and leaving illegitimate son with her. Gehna acts like Urmila. She pleads her to accept Surya. Suhani tells her that she hates Surya. She adds that she just kept Surya with her to use him. She reveals that how she tried to kill Urmila. She says that she will kill her and faints. Surya overhears their conversation.
He recalls that how Suhani forced him to divorce Gehna. And also how Gehna told him about Urmila and Suhani. He tells Gehna that he can't face her. She tells him that their divorce would not have happened if he trusted her then. He kneel down in front of her and he apologizes to her. She tells him that she forgave him already.
He tells her that she is going to become someone else wife so he can't get her. He says that he knows that Suhani did mistakes still she is his mother. He adds that he hates Suhani but he can't leave her because she is alone now. He asks her to marry Agastya. She asks him to not advice her and leaves from there.
Urmila tells Gehna that this marriage will happen. Gehna asks her that if they are doing the right thing. She tells him that tomorrow Agastya's parents coming.
Next day, Suhani searches Surya. Sarika tells her that Surya knows the truth so he left her. Suhani says that Surya won't leave her. She tells Gehna that the latter snatched Surya from her. She adds that Surya divorced Gehna and Gehna also going to marry Agastya so Gehna can't stay with Surya.
Gehna asks her that how long the latter can keep Surya with her. Surya says that he will stay with Suhani for life long. He asks Suhani to take rest. He tells her that he went to buy medicines for her and he won't go to Gehna's side. She asks him that if he won't leave her. He tells her that he won't leave her no matter what. She hugs him.
Episode ends.
Precap – Gehna asks everyone to go to Suhani's side. She reveals that Suhani tried to commit suicide.
Click to read: