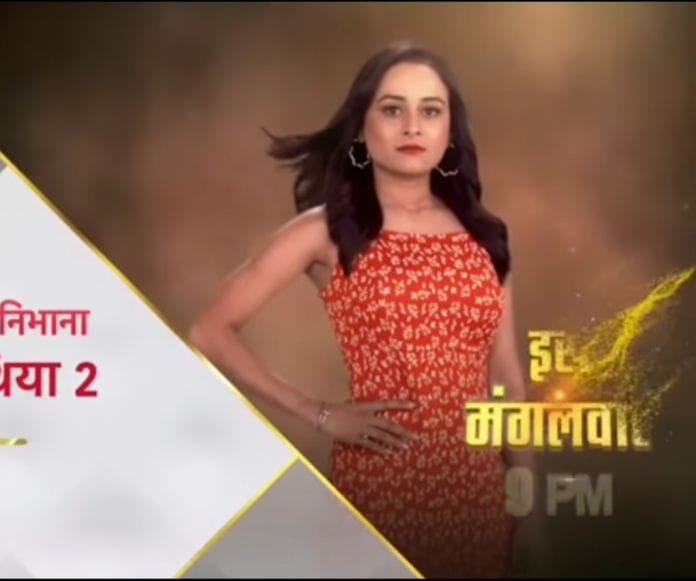 Saath Nibhana Saathiya 2 12th May 2022 Written Update on TellyExpress.com
Episode begins with Gehna thinks that today entire family could fall apart and asks God to give strength to her and Surya. Sarika gets jealous seeing Gehna's expensive outfit. Dada and Dadi compliments Gehna. Surya and Gehna takes elders blessings. Suhani tells Waiter to kidnap Gehna. He nods at her. He informs about Gehna's kidnap to other Waiters. Surya asks Gehna about his surprise gift. She tells him that it will be there soon. She adds that she is sure that it will be precious for him and leaves from there.
Gehna enters her room and tells herself that today she will introduce Surya to his real mother. She searches Surya's birth certificate and wonders that where it is. She calls Waiter Raj and asks him that if anyone came to her room. He tells her that he saw Sarika taking sarees from her room. She thinks that she put Surya's birth certificate in between those sarees only. She goes to Sarika's room.
Sarika is about to read Surya's birth certificate but Gehna stops her. Sarika asks her that what's so special in this paper that the latter asking for this paper instead of expensive sarees. She says that she wants the saree which Gehna is wearing in return for this paper. Gehna refuses to give her saying that Surya gifted her this saree for party. Sarika tells her that she wants the saree. She reads Surya's birth certificate. Gehna snatches it from her and puts it in her cupboard.
Surya asks Dadi about Gehna. She tells him that she won't say because she don't know where is Gehna now and laughs at him. Gehna comes there. He tells her that he was searching her for so long. She tells him to not get habituated to her this much. He tells her that she is his addiction. Gehna disconnects Urmila's call so Urmila decides to wait outside Seth mansion. She tries to leave from there but Suhani stops her and introduces her to fashion designer.
Gehna tells Suhani that she will return soon and leaves from there. She meets Urmila. They hides seeing Suhani. Suhani goes inside. Urmila compliments Gehna. She gives sweet dish to her saying that she made it for her and Surya. Gehna takes blessings from her. She tells her that she will give gift to her and takes her near the window. Urmila gets emotional seeing Surya.
Gehna asks her to stay outside until she shows the birth certificate to Surya. She goes inside and calls Surya. He misunderstands that she is talking about kiss but she feeds sweet dish to him. Urmila smiles seeing Surya eating her handmade sweet dish. Surya challeges to kiss Gehna in the party. He asks DJ to play the music. He tells Suhani and Gehna to give special performance for him. Gehna agrees to dance and tells Suhani that they have to dance together for Surya's happiness.
Episode ends.
Precap – Suhani and Gehna dances for Surya.
Click to read