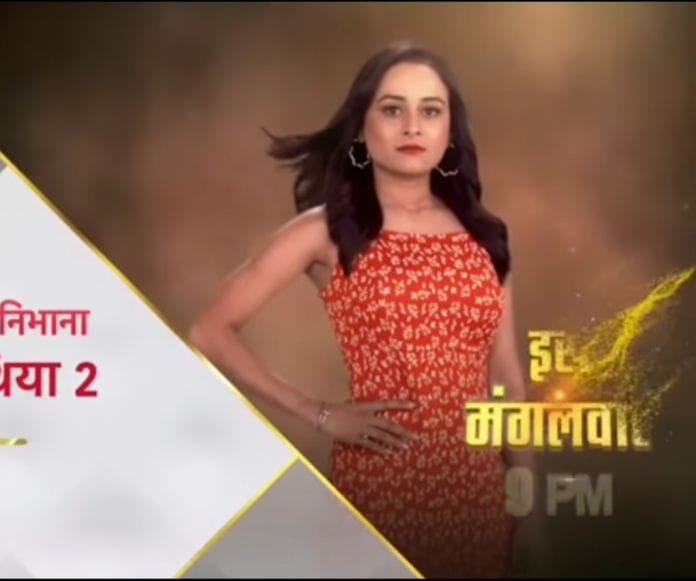 Saath Nibhana Saathiya 2 13th July 2022 Written Update on TellyExpress.com
Episode begins with Surya takes Suhani to her room. He gives medicines to her. He asks her to take rest. Suhani asks him to leave her because he knows the truth now. He asks her that how can he leave her when she is his mother. He says that he knows that she never treated him like her son but she is his mother since beginning. He adds that Suhani tried to kill Gehna and Urmila. He tells her that he never believed Gehna and today Gehna leaving him and he can't do anything to stop her. But he won't leave her. He tells her that she lost everything and he also lost everything. He reminds her that they took revenge on Gehna and now life taking revenge on them. He says that she is his mother still and he leaves the room. She wipes her tears and laughs. Then she starts crying. She says that Surya should leave her too.
Agastya's parents brings gifts for Seth family. Gehna likes the saree which Agastya selected for her. She asks him that what else he brought for her. He shows earrings to her. She tells him that she loved it. Urmila talks to Agastya's parents about rituals. Surya sees everything. Urmila tells Surya that she want him and Suhani to attend Gehna's marriage. Surya leaves from there without saying anything.
The police arrives at Seth mansion. Sikandar says that he called them. He gives a file to Police inspector. He says that it's time to get his punishment for the crimes he did. He tells Police inspector that he did everything and Arjun is innocent. Sarika thanks him. Suhani feels dizzy. Sikandar tells Gehna that he did wrong with her and he don't deserve her forgiveness. He asks her to take care of Kartick and Shreya. Suhani asks him that won't he hug her. He tells her that she failed as a mother. He leaves the house with police. Suhani cries saying that Sikandar will be punished for her mistakes.
Shreya tells Gehna that God snatched everything from her. Gehna tells her that it's a good thing that Sikandar want to change. Shreya tells her that Sikandar will return as a good husband and good father. She asks her that if it is necessary for her to marry Agastya. Gehna nods at her and leaves from there.
Suhani wakes up in the middle of the night and she hallucinates her family. She asks them to return to her. She comes to reality and she tries to cut her wrist. But Gehna stops her. She tells her that she won't let her die easily. She challenges her to win everyone's trust again. Next day, Gehna asks her family to return to Suhani's side. She reminds them that today is Suhani's birthday. She reveals that Suhani tried to kill herself yesterday.
Episode ends.
Precap – Surya tells Gehna that he want to talk to her alone. She tells him that he is her ex-husband so she can't talk to him alone.
Click to read