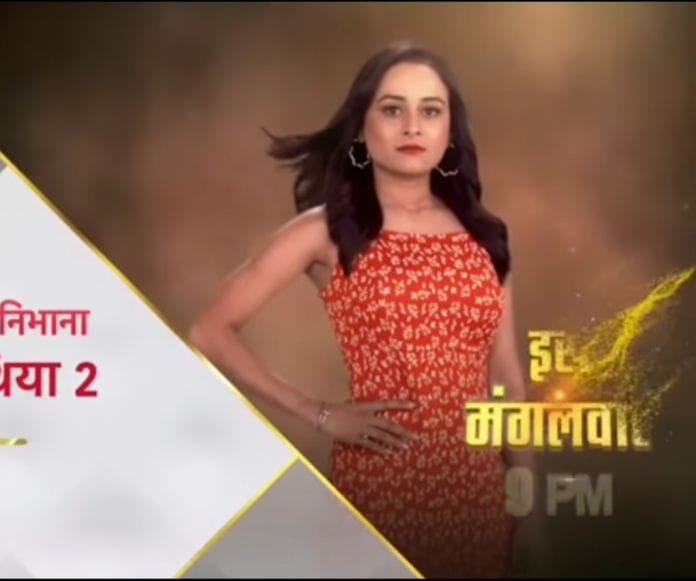 Saath Nibhana Saathiya 2 17th June 2022 Written Update on TellyExpress.com
Episode begins with Kaddu divides the house into two parts. She says that they can live in whichever part they want to live and she will remove the partition line when they reunites. She adds that if anyone has problem with her decision then they can leave the house. Sikandar, Shreya, Sarika goes to Suhani's part.
Dada, Dadi and Gopi goes to Urmila's part. Then Surya goes to Suhani's part and hugs her. Kaddu says that now it's Gehna's turn to take decision. Suhani asks Gehna to choose between her husband and Urmila. Gehna thinks that she is with Surya only and to support him she has to go against him. She goes to Urmila's part. Urmila cries hugging Gehna.
After some time, Gehna recalls the recent incidents. Gopi comes there and apologizes to her saying that she did not wanted this all to happen. Gehna says that Gopi need not to apologize. She thanks her for bringing Urmila safely. She adds that Surya will learn the truth soon and they will win.
Gopi tells her that if anything wrong happened then the latter may lose Surya permanently. She asks her that if the latter is not afraid. Gehna tells her that she don't want to lose Surya but it's necessary for her to reunite Surya and Urmila. Gopi tells her that she is proud of her. She bids bye to her and leaves from there.
Meanwhile, Sikandar asks Lawyer that how to remove Urmila's name from Virendra's will. He breaks Virendra's photo in anger. Suhani asks him to calm down. He scolds her for not keeping Virendra in control. He points gun at Suhani.
Lawyer gets scared and says that nothing can be changed in the will and runs from there. Suhani tells Sikandar that he end up in jail because of his anger. She asks him to find a way to finish Gehna's game. She adds that Surya and Gehna's divorce should happen at any cost. She decides to use mind to win the battle not violence.
Gehna tells Urmila that they have to teach a lesson to Suhani and her team. She says that they have prove that how good mother Urmila is then Surya will accept her. Urmila tells her that Surya will cancel the divorce because he won't get a better wife than her. Later, Surya trips while walking. Gehna gets worried seeing that and tries to hold him. He tells her that he can live without her too.
She is about to cross the partition line by mistake. But he stops her and tells her that he don't want her to come to him by mistake. He leaves from there. She thinks that he will accept her by crossing this line for sure. She gives milk to Kaddu and laughs with her. Kaddu asks her that how was her acting and what she has to do now. Gehna tells her something.
Next day, Kaddu wakes everyone up at early morning. She says that they should begin the day with 'puja'. She adds that everyone should eat together. Sikandar says that he won't follow any rules. Kaddu decides to give the locker key to Urmila.
Episode ends.
Precap – Urmila tries to talk to Surya but he ignores her. She tells him that his pant is wet. Gehna laughs hearing that. Suhani and Sikandar sees everything. Suhani plans to do something.
Click to read