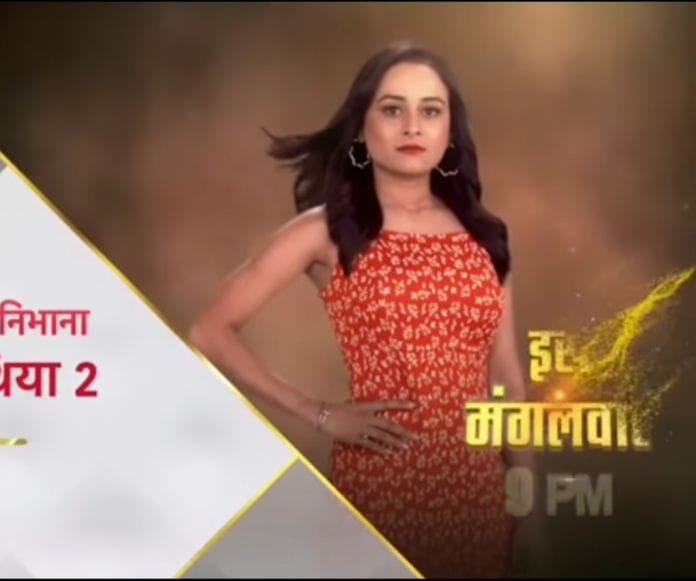 Saath Nibhana Saathiya 2 17th May 2022 Written Update on TellyExpress.com
Episode begins with Suhani goes to Shreya's room and tells her that she brought a gift for her. Shreya gets confused hearing her. Suhani shows the rats. Shreya gets scared seeing rats and asks Suhani that why the latter doing this. Suhani tells her that the latter went against her by helping Gehna. She slaps her for the betrayal. Shreya asks her that when she betrayed her. Suhani tells her that she knows that the latter helped Gehna to get bail.
Shreya cries and screams for help. Suhani tells her that it was just a trailer. Gehna comes there and asks Shreya that how rats came there. Shreya asks to save her. Gehna takes her out of the room. Suhani says that Gehna is a stranger now so she should not interfere in their family matters. Gehna tells her that she is still a daughter in law of this house. She says that she will file a case against Suhani if she tortured Shreya again then. She adds that divorce won't happen and leaves from there with Shreya.
Next day, Surya asks for tea from Gehna. She tells him that she was about to bring tea. He tells her that he is habituated to her but he can't be like that. She gives tea to him but he ignores her and starts making tea. She helps him to make tea and mocks him for forgot to add the ingredients. She gets close to him. He asks her that what is she doing and anyone may come. She tells him that he forgot to wear pants and laughs. She is about to fall because of the slippery floor but Surya catches her before she falls down. They stares each other. They hears Dada's voice and comes to the reality. Surya goes to his room to get ready.
Gehna tells Shreya about what happened in the kitchen and laughs. Shreya tells her that she is glad to see her smiling like this. Gehna gives the credit to Surya. Shreya tells her that the latter is "modern day savitri" and no one can separate her from Surya. Gehna tells her that the latter has courage too that's why she could help her. Shreya tells her that Kartick is everything for her. She pleads her to bring Kartick. Gehna promises to help her.
Suhani tells lawyer that she wants divorce to happen within seven days. She gives lawyer fees to him. He gives form to her and asks her to get Surya's signature in it. Meanwhile, Gehna asks Dada and Dadi to not worry about divorce. She adds that she knows to win case in the court. She asks them to send Surya to temple because she prayed to donate there. In the lawyer office, Gehna meets Agastya and smiles seeing him. He tells her that he is working there. She tells him that she wants his help.
Episode ends.
Precap – Gehna tells Surya that she will fight for this relationship. He tells her that she is his life and for Suhani, he can die.
Click to read