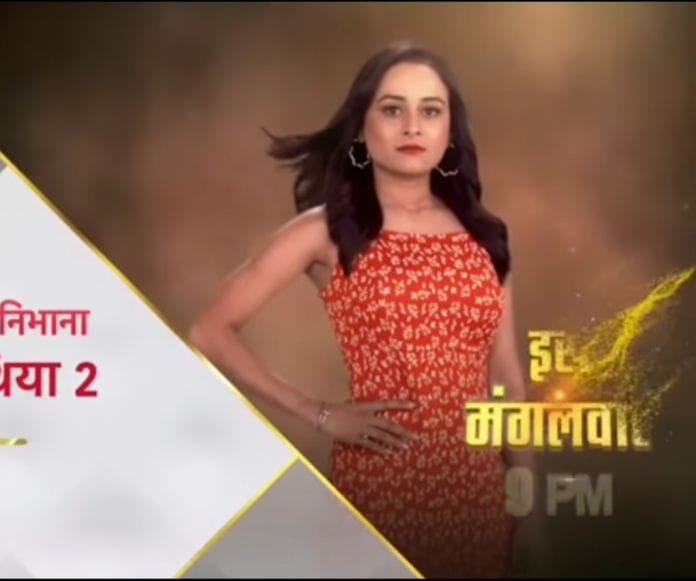 Saath Nibhana Saathiya 2 25th May 2022 Written Update on TellyExpress.com
Episode begins with Shreya tells Gehna that they should leave before Suhani regains her consciousness. They collects the fake footprints and leaves the room. Sarika returns from the kitchen and gets shocked finding Suhani in unconscious state. She calls others for help. After some time, Suhani regains her consciousness.
Surya asks her that what happened to her. Dadi asks that if Suhani has lost her memory. Suhani says that she can hear that sound. She adds that there was blood marks over there. Surya tells her that no one came and there are no marks there. Sarika asks that if Suhani really saw a ghost.
Gehna says that they should not ignore Suhani's claims. She asks Suhani that what the latter saw. Sarika is about to take Urmila's name but Dadi stops her. Surya asks that who believes in such things. Dada says that dead people becomes a ghost. Dadi says that they have heard many cases. Shreya asks her to call the exorist. Dadi asks Surya to decide.
Surya says that he don't believe in superstition and he can't take any risk in Suhani's case so they can do whatever they wants to do. She says that Santosh is an experienced exorcist and she will call her tomorrow. Surya asks Suhani to take some rest. Everyone leaves the room except Suhani. Gehna plays Urmila's voice which scares Suhani.
Next day, Gehna and Urmila prays in the temple. Gehna takes Urmila's blessings. She says that Surya will accept Urmila with love and respect. She promises to unite Urmila with Surya. She says that their plans have become successful and Suhani is getting weaker day by day. Urmila says that Suhani won't give up and attacking back is her attitude. She adds that Suhani is really dangerous and the tables could turn on them anytime. Gehna says that she will make Suhani confess because Urmila's statement is invalid without proof in the court. She asks her to not worry and takes her house.
Suhani wakes up. She tells Sarika that sometimes she feels that Gehna is behind this entire game plan. She adds that Gehna playing with her mind. Sarika asks her to take a shower. Suhani goes to bathroom and screams reading the message which is written with blood on the mirror. She leaves the bathroom. Gehna erases the message and escapes from the bathroom. Sarika enters the bathroom and checks the mirror. She tells Suhani that nothing is written on the mirror.
Gehna slips while climbing the pipe. Surya sees that and asks her that if she went to Suhani's bathroom through pipe. She blabbers to escape from him. He asks her that if she is fine. She shook her head. He takes the ointment. She asks him that can his ointment heal the pain of her heart. He leaves from there without saying anything. She finds the divorce papers which has Surya's signature and cries.
Episode ends.
Precap – Sarika collides with Urmila and questions her.
Click to read