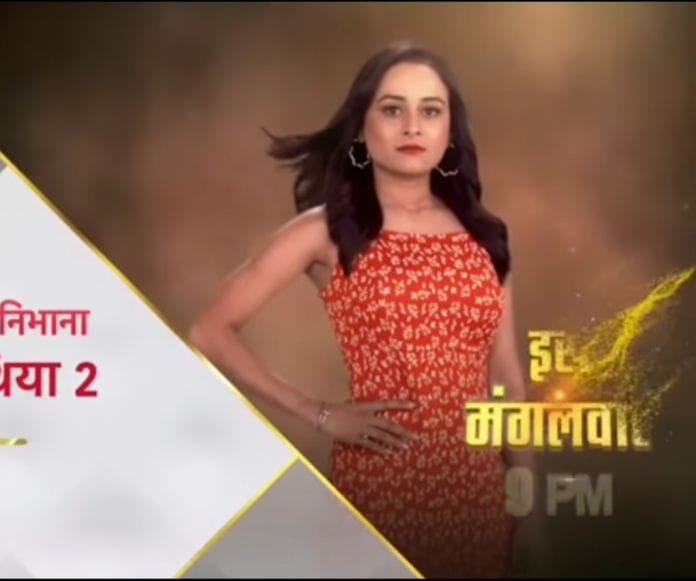 Saath Nibhana Saathiya 2 27th May 2022 Written Update on TellyExpress.com
Episode begins with Gehna and Surya make a wish seeing shooting star. He tells her that he wished for her happiness. She tells him that she wished for his support ( Agar tum saath ho song plays in the background ). He leaves from there and she cries. Next day, Gehna asks God to support her today in the court. Dada asks God to save Gehna and Surya's relationship.
Dadi asks God to bless Gehna and Surya. Shreya also prays to God for Gehna. Surya comes there. Dada asks him to join for prayer. Surya joins and moves from there. Gehna assures Dada and Dadi saying that nothing wrong will happen.
On the other hand, Sarika punctures Gehna's car. She recalls that how Suhani told her to do something to stop Gehna from reaching the court. She plans to give lift to Gehna and takes her somewhere far until the court hearing ends. Surya refuses to eat and leaves the house. Sarika sees that and smiles. She tells Gehna about her car tyre puncture and offers lift to the court. Gehna tells her that someone will come to pick her up. Sarika wonders that what will happen to her plan and moves from there. She collides with Tantrik.
Tantrik says that she can feel a ghost's presence. Sarika asks her that who is the latter. Gehna signals at Tantrik. Suhani comes there. Tantrik says that there is a ghost in this house. Sarika questions her. Tantrik introduces herself as Santhosh and says that she won't help them if they doubts her then.
Dadi stops her from leaving the house. Gehna apologizes to Tantrik on behalf of Sarika. She asks her to save them from ghost. She adds that this house became haunted one because lemon becomes red colour and Suhani hears sound and sees ghost too.
Suhani recalls Urmila's ghost. She tells Tantrik that she has seen her somewhere and asks her that who is the latter. Tantrik says that it won't be easy to get rid of the ghost. Suhani tells her that there is no ghost in the house and asks her to leave. Gehna says that they should leave for court without wasting time. She tells Tantrik that Suhani is not afraid of ghosts.
Tantrik says that Suhani's end is sure by that ghost's hand and moves towards the door. Suhani stops her and asks her to perform puja or whatever she wants to do. She says that Tantrik's face seems familiar. Tantrik says that she is famous so Suhani would have seen her somewhere. Sarika clicks selfie with her. Suhani takes Tantrik from there.
Agastya calls Gehna and learns that Gehna won't reach the court. Later, Tantrik acts like talking to Urmila's ghost. She asks Suhani that what the latter did with Urmila. Urmila's ghost comes there. Suhani asks Tantrik to lock Urmila's ghost in the bottle. Urmila's ghost tells Suhani that the latter snatched everything from her. Suhani tells her that the latter came in between her and Virendra. Urmila's ghost says that Suhani killed Virendra too. Suhani accepts that she killed Urmila.
Episode ends.
Precap – Gehna screams for help. Suhani comes there and tells her that she can also play horror games. She shows the CD and says that Gehna ruined her life.
Click to read