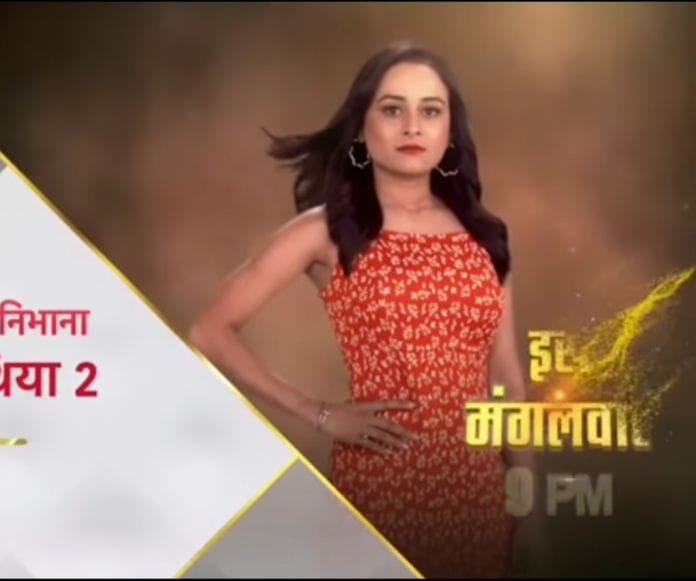 Saath Nibhana Saathiya 2 28th May 2022 Written Update on TellyExpress.com
Episode begins with Urmila says that Suhani killed her and Virendra. Suhani says that she didn't kill Virendra. She accepts that she killed Urmila by pushing her from cliff. Tantrik asks Suhani to calm down and gives water to her. She says that it's time to lock the ghost in the bottle. She asks them to close their eyes and repeat the mantras. Gehna signals at Urmila and the latter leaves from there. Tantrik tells Suhani that she locked the ghost in the bottle. She adds that murder is sin and Suhani has to face the consequences for murdering Urmila.
Later, the one who acted like Tantrik turns out to be Kaddu. Dada thanks her saying that only she can stop Surya and Gehna's divorce. Dadi brings tea. Kaddu asks her that who made tea. Dadi tells her that she made it from goat milk especially for her. Kaddu drinks it and complaints about tea. Gehna comes there and takes Kaddu's blessings. She gives tea and snack to Kaddu. Kaddu likes it and praises it. She says that she will return in Kaddu's get-up to stop Surya and Gehna's divorce and leaves from there.
Surya calls Gehna and scolds her for not coming to the court. She asks him to listen her once. He tells her that he won't listen her. He says that Gehna want to live in this house so she can live but he and Suhani will leave the house. He tells Suhani that they have to leave the house. Suhani thinks that Surya is fool. She tells him that this house have Virendra's memories and she can't leave this house. Gehna tells Surya that she is still his wife and pleads him to listen her once. He nods at her.
Gehna plays the CD and gets shocked seeing the her marriage anniversary party video. Surya asks her that if her drama is over. She asks Suhani about CD. Suhani asks her that if the latter is mad. Surya asks Gehna that what she want to prove by showing their marriage anniversary party video. He tells her that he didn't thought she will stoop this low to stop the divorce. He asks her that how can she accuse Suhani like this. He adds that why can't she leave him.
Gehna tells Suhani that she knows that the latter is behind all this but she can't escape. Surya is about to slap Gehna but controls himself and tells her that he will forget that he loved her. Suhani tells him that Gehna loves him. He tells her that only hatred left in between him and Gehna. He reveals that after lunch break court hearing will begin and leaves the house.
Gehna says that she won't give up and goes to store room to find CD. She gets scared when the door gets locked and someone strangles her in darkness. Suhani tells her that she can also play horror games. She recalls that how she saw blood in Urmila's hand. She breaks the CD and burns it. She adds that Gehna and Surya's divorce will happen at any cost and leaves from there.
Episode ends.
Precap – Surya tells Suhani that he feels like something bad happened. Gehna tries to reach the court. Judge gets ready to give verdict.
Click to read